So it appears Tinkles and Ginger got hungry last night, or just decided they wanted to have a party, as they have written a shopping list and flicked through some sweet reccipes overnight.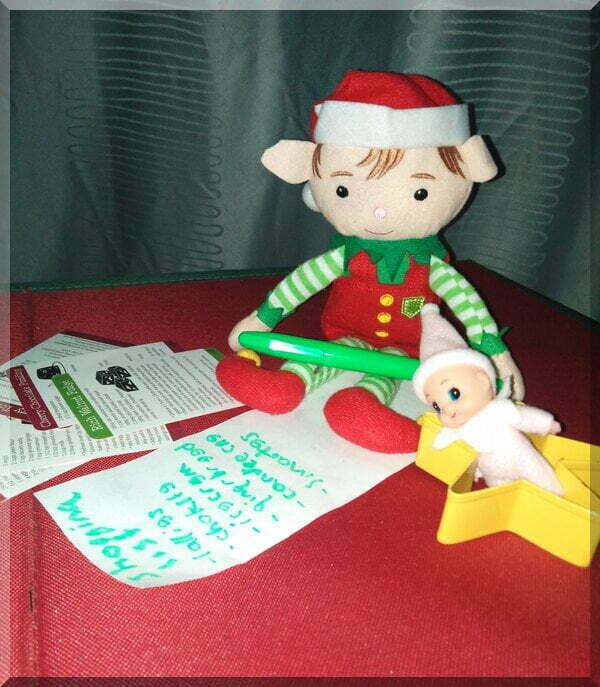 Ginger sitting a in a star biscuit cutter may also be a hint towards some Christmas cooking!
The shopping list reads – lollies, chocolate, ice-cream, gingerbread, candy canes and Smarties (I have used correct spelling to make it easier to read!)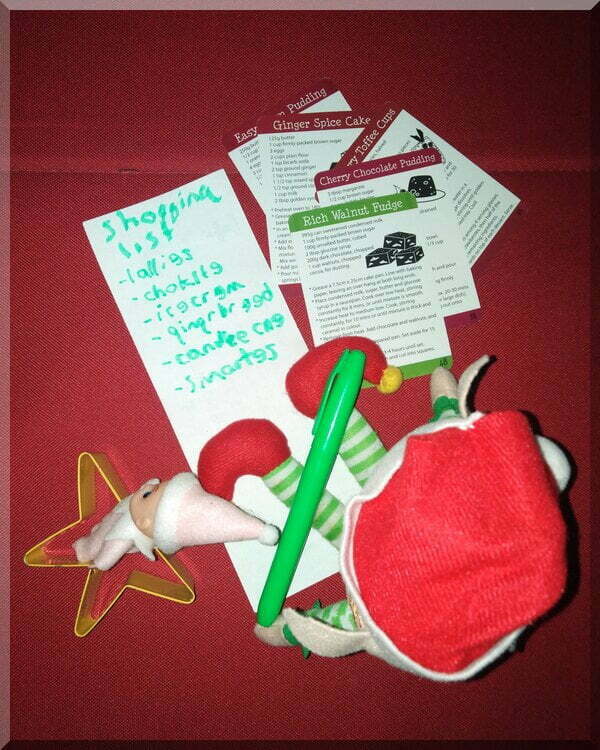 I'm sure most kids would be happy for that shopping trip, but what do you think the odds are of us following Tinkles' list today?