Six degrees of Santa
Movie length: 89 minutes
Directed by Michael Kennedy
Premiered: 2022
The plot
A single mum helps in her family business and runs a Christmas gift program called Six Degrees of Santa. But should she keep Six degrees anonymous or not? And how will she keep the family business going?
My Christmas movie review
For starters, Six Degrees of Santa (the program) is a gift program where someone prepares a gift and gives it anonymously to a stranger or peripheral acquaintance (like your postie, the man you see on the train every day, the lollipop lady). That person enjoys the present for a day or two then also passes it on. This continues until the sixth person who gets to keep the present. Ideally, the present has special meaning to the original Santa, like a Christmas movie you love watching or favourite game or puzzle.
So the movie starts with Harper (Kathryn Davis) explaining this program on a video for her website. Then she and her daughter pack their six degree boxes.
Six degrees of Santa (the movie) is a romance, and the ending is not exactly a surprise! But how they get there is less obvious.
Local entrepreneur and internet guru, Jason Sparks (Steve Lund), runs a number of enterprises, including one Harper used to work for. Currently, is focus is the Sparkle tree – a ready decorated Christmas tree you can order online. Harper doesn't like the Sparkle tree as it is too commercialised and interferes with the tradition of choosing a tree from a farm. While I understand her sentiment, I think the Sparkle trees are pretty and no more commercial than artificial trees from any department store.
Jason ends up being the recipient of Harper's Santa gift, and is so touched by the gift that he wants to meet the Secret Santa. Not wanting to tell him, but wanting to make a business deal with Jason, Harper gets a friend to pretend to e the relevant Secret Santa.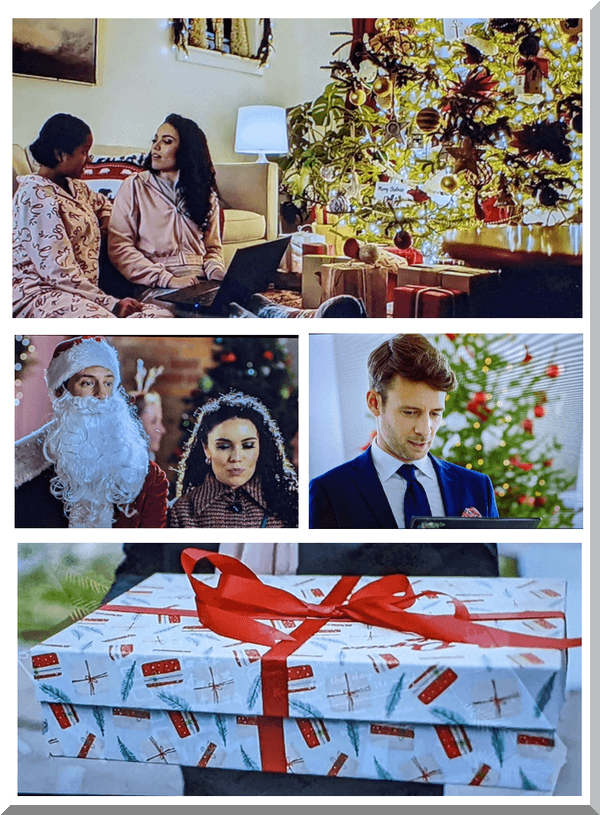 From there, we move through confusions, developing friendships, Christmas cooking, respectful and caring friendships between Harper and her ex, a wrapping competition, and social media marketing. We also hear of such happy stories where the six degrees of Santa reaches many parts of the world. And Harper struggles between keeping Six Degrees pure and simple, and sharing it more widely.
The credits do refer to some incorrect names! Look out for Harper and Dani – or their alternative names, Steph and Shani!
Would I recommend watching Six Degrees of Santa? It's a sweet little movie that involves a book about an elf, the magic of Christmas, Christmas trees, Santa in a wrapping presents competition, and a lovely mother, daughter and granddaughter family. So, yes it is worth watching as a feel good movie.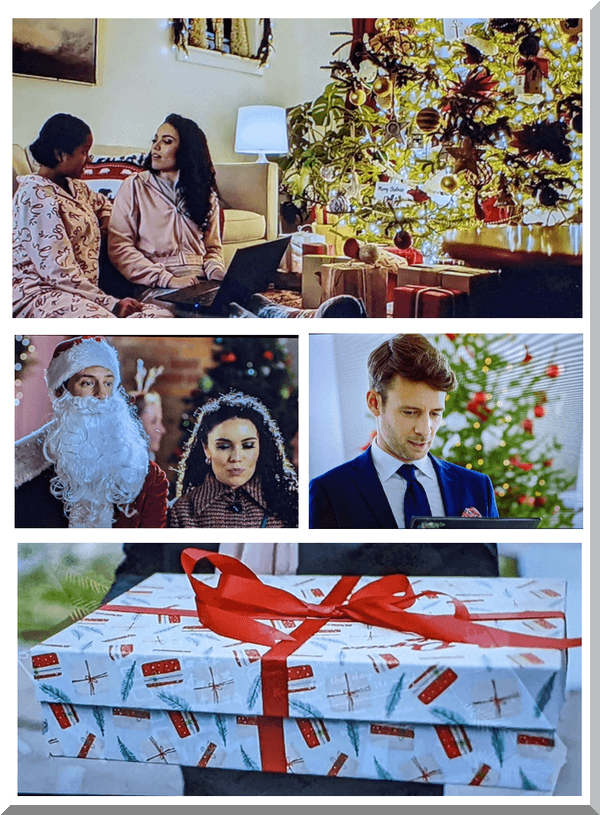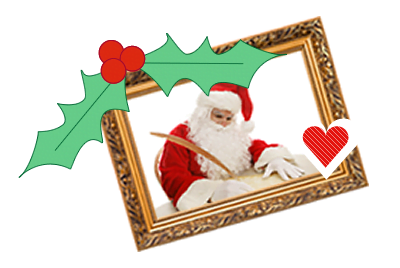 Order Cut Off Dates
Please note that Love Santa letters need to be ordered before December 18 to be delivered before Christmas!
Order now to be sure of delivery before Christmas. Keep an eye on our blog for final ordering days as we get close to Christmas Eve.
Privacy Policy
Under no circumstances, not even under threat of having to fill in for Santa on Christmas Eve, will your details of any kind be given, sold or lent to any other party.