The Christmas Letter is a Stan exclusive movie that I watched last night.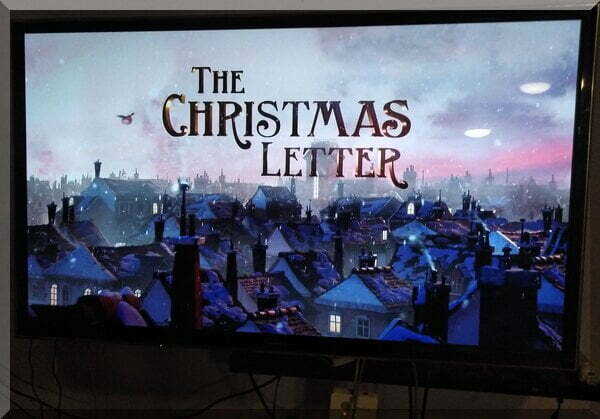 Technical details of the movie:
26 minutes
2019
rated G
Dream Logic Studios, Ireland
It is an animation movie narrated by Kate Winslet. I found it rather sweet. and certainly not too long.
An eight year old boy, Henry (James Quinn Markey) loves Christmas. He is very excited to find there are hundreds of ways to send a letter to Santa. With his best friend's help and Mum's encouragement, he decides to use the chimney method.
The chimney method of writing to Santa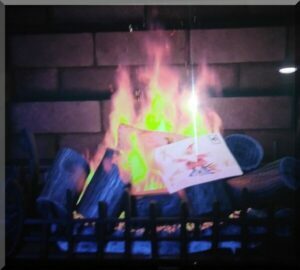 I hadn't heard of this way to send a letter to Santa before. Maybe it is an Irish tradition?
Basically, you write your Santa letter as usual. At the stroke of midnight on Christmas Eve, you throw the letter onto the fire. The pieces of burning letter rise up the chimney in the smoke then come back together. The recombined letters then magically fly to the North Pole and arrive in Santa's study.
Being summer and not having fires burning on Christmas Eve, I can see why this tradition never found much use in Australia!
The Christmas Letter movie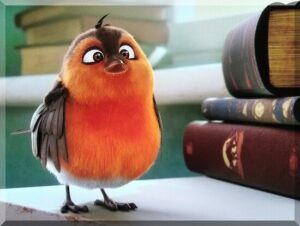 Henry's Dad is an astronaut and has left his son with the belief that helping others leads to happiness and wishes coming true. So Henry and his best friend, a bird named Frank, set out to hep others. Mum (voiced by Catriona Balfe) gets him helping at home first, but then they head out.
It is Christmas Eve, and Henry decides to share Christmas magic with others. Eventually he finds the one house in town without Christmas decorations. Miss Broom (with the voice of Fiona Shaw from Harry Potter, Killing Eve, My Left Foot and The man who shot Christmas) does not like Christmas and lives alone.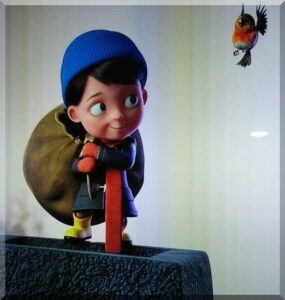 Henry refuses to give up and climbs down Miss Brooms' chimney and starts decorating her house. He dislodged a Christmas letter from the chimney.
Miss Broom tells him about her Christmas wish many years ago that Santa did not grant. Henry gives up Christmas hope as well, and decides not to bother putting his Santa letter into the fire. I'll leave the rest of the story for you to watch…
I like that it is short as it makes it suitable for young children's attention span. It may not suit all kids though as they may not cope with Miss Broom's assertions that there is no magic and no wishes granted by Santa. This is turned around, of course.
It is a simple story with nothing unsuitable for children. I'd say it is best suit for 5-8 year olds.