You can bring this delight to your client and staff's children!
Just get your clients, staff and others to complete our online form and a Santa letter will be sent to their children with a consolidated invoice going to you. Alternatively, you could send one to your staff and clients directly – let the adults join in the fun and magic of Santa! It's unusual, simple and will bring a lot of pleasure and good will.
And, of course, there are discounted rates for bulk orders.
Please ensure you allow people enough time to place an order and allows for postage times – especially in 2020 as Australia Post has been impacted by COVID-19 restrictions.
For those who prefer it, a Christmas letter can be sent instead of a Santa letter. Please contact Santa's letter elf for details.
Please note that Santa's letter is unlikely to arrive before Christmas if requests are not placed prior to 13th December, 2022 (remote locations need more time, too).
Order now to ensure your clients can order Business orders for Love Santa in time for delivery in mid December. They can keep an eye on our blog for final ordering days as we get close to Christmas Eve.
Please email us to arrange orders for your clients/suppliers.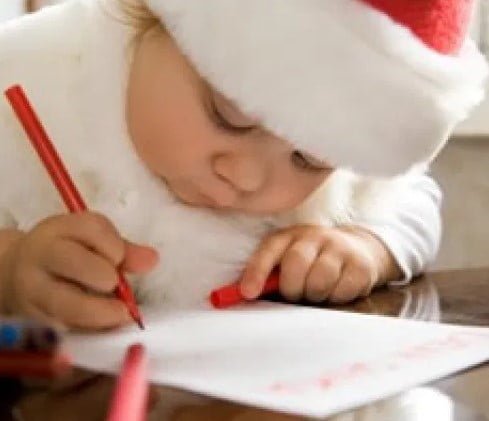 Pricing details:
Each Santa Letter normally costs $12.50 total including postage and GST.
ordering five letters as a business reduces the cost to $10.50 each
ordering 5 to 20 letters reduces the cost to $9.50 per letter
ordering more than 20 letters will only cost $8.50 per letter.
A surcharge is applicable for letters to be sent overseas.
Payments can be made by cheque, direct deposit or credit card (through Paypal or Stripe); appropriate details will be forwarded with an invoice upon request for a letter.
And you don't have to wait until December to share the fun of Santa!!
Personalised letters from Santa can be created for mid-year Christmas celebrations or for special letters during the year.
Current examples are:
Christmas in July – letters for fun and a reminder to be good for goodness sake!
Congratulations – letters where Santa acknowledges something extra special he has noticed during the year
Christmas lead up – positive letters in early November to remind children to be good for Santa and give them gift and activity ideas so they can share the Christmas spirit in December.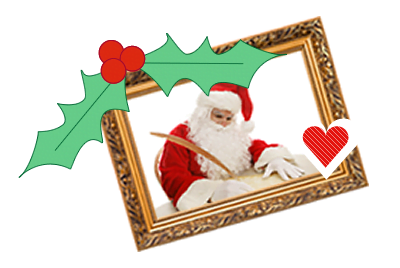 Order Cut Off Dates
Please note that Love Santa letters need to be ordered before December 15 to be delivered before Christmas!
Order now to be sure of delivery before Christmas. Keep an eye on our blog for final ordering days as we get close to Christmas Eve.
Privacy Policy
Under no circumstances, not even under threat of having to fill in for Santa on Christmas Eve, will your details of any kind be given, sold or lent to any other party.