This time in 7 weeks it will be Christmas Eve! So our childrens' thoughts are heading towards writing to Santa and what they want to ask for.
Get those Santa letters started!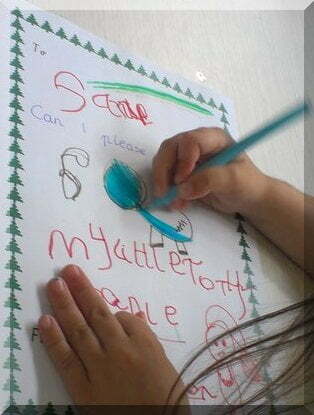 One of the most special Christmas activities or traditions is writing a letter to Santa. And if you and your children have not yet thought about these letters, now may be a good time to start…
With COVID-19, postal deliveries are much slower and that is likely to be more so as more items are posted and delivered in the lead up to Christmas. So getting letters to the North Pole (and back again if you're lucky enough to get a reply) may take longer this year.
And if you use Santa letters for ideas on children's gifts as well, the sooner you get those ideas the better as, again, delivery of online orders may be slow and shops may not stay fully stocked with supply chain delays.
Writing Santa's letter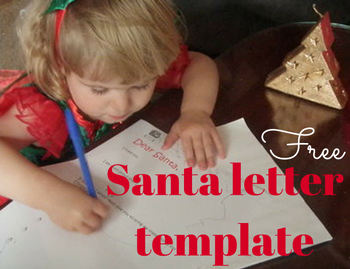 What is so great about writing to Santa? Well, mostly it is fun!
It also teaches kids letter writing skills, literacy, and gives them something constructive to do while they wait for Santa to actually arrive!
I also find that Santa letters are a great way to lookback on your children when they were little. I have copies of their Santa letters in an album (along with letters signed Love Santa!) and my kids love looking back at what they used to want and how their writing has improved.
If you're not sure how to start writing to Santa, you can use our Santa letter template and our writing to Santa tips. We also have some tips on making the letters extra special with colour and drawings.
Remember that the letter is from the child so let them help – whether that means they write most of it and you can't read it, they dictate and you scribe, you write for them and they sign in, or some combination, just let them feel some ownership of the letter. And you can set the example by writing your own letter to Santa – it's a great family activity to write letters together.