Welcome to the Love Santa Blog
Christmas books and reading them with your family is a great  element of Christmas.
A number of people do a book advent calendar – like we did last year with a daily book.
However, I came across a new idea called an Elf Library. By having lots of Christmas books on display, the elves have a little home to enjoy between their antics and everyone is reminded to read Christmas books! I think Fleur has come up with a great idea and she was happy to share the idea and her photos with us.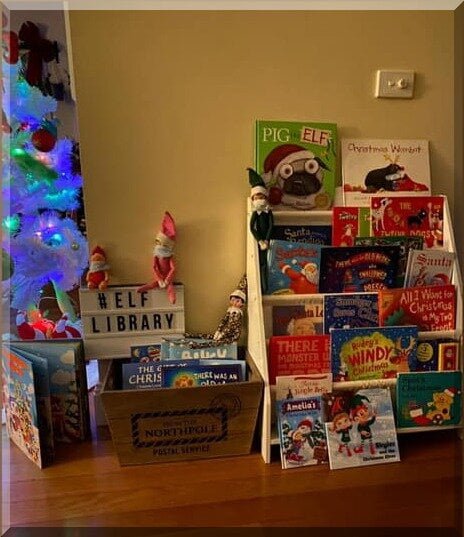 We have reviewed quite a few of those books, but there are certainly some others there we have yet to try! What are your family's favourite Christmas books?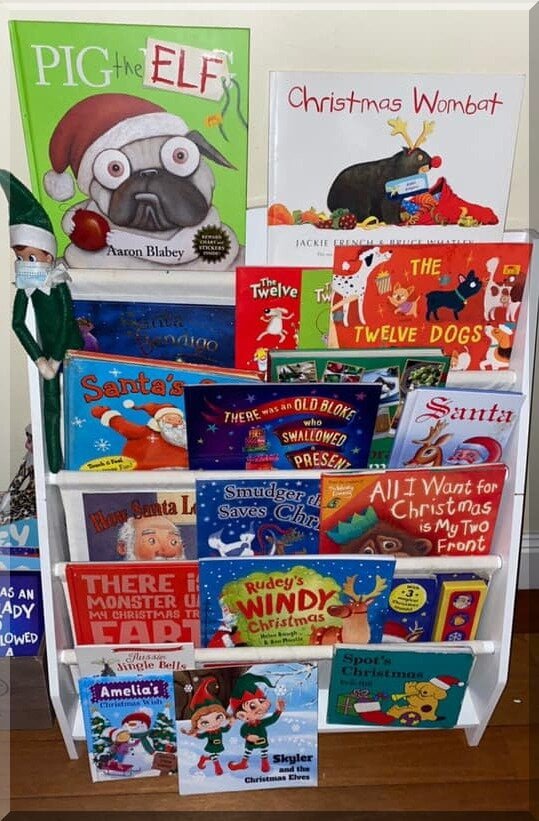 The books shown here include:
Pig the Elf
The twelve dogs of Christmas by Alison Ritchie
There is a monster under my Christmas tree who farts
Rudey's windy Christmas
Amelia's Christmas wish
Skylar and the Christmas elves
Smudger the dog saves Christmas
There was an old lady who swallowed a star
How Santa lost his job
Santa's …
The twelve dogs of Christmas (Kevin Whitlark)
The twelve cats of Christmas (Kevin Witlark)
Bluey Hooray it's Christmas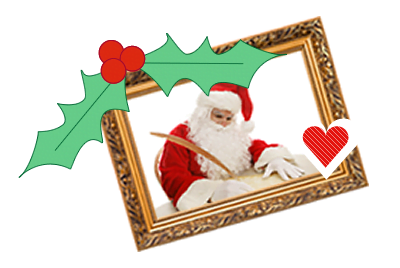 Order Cut Off Dates
Please note that letters need to be ordered before December 18 to be delivered before Christmas!
Order now to be sure of delivery before Christmas. Keep an eye on our blog for final ordering days as we get close to Christmas Eve.
Privacy Policy
Under no circumstances, not even under threat of having to fill in for Santa on Christmas Eve, will your details of any kind be given, sold or lent to any other party.