Love Santa letter orders are about to close so get in fast if you want to delight the children in your life this Christmas!
Love Santa orders for 2022 close at midnight on Wednesday 14 December – that's tomorrow night!
Every letter is still being read and edited individually, then enveloped by hand and mailed via Australia Post. Letters are being processed in regular batches and mailed straight away for orders this week.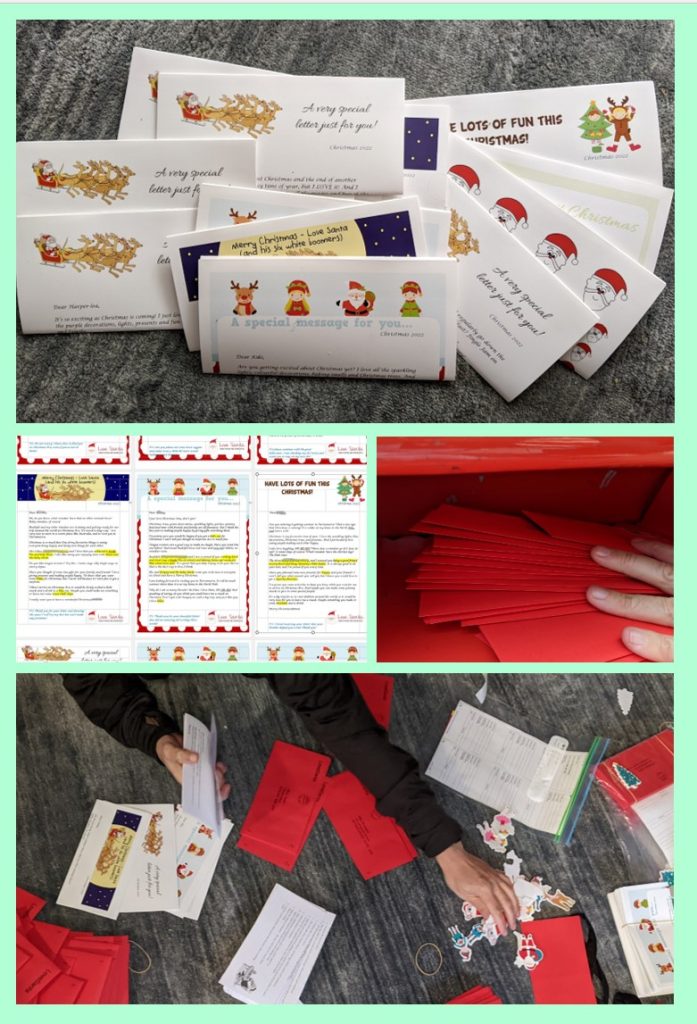 Hopefully, Australia Post can then deliver the letters quickly – they've been doing a great job this year so far!
Ordering letters is easy, although we ask lots of questions to make each letter truly unique and special, so get your letters ordered now!
Any questions? Add a comment below or contact us directly.