It is the first of December and that means summer and Christmas!
We woke this morning to find a wreath on our door, with a Christmas mat in front of the door and the excitement that only December can bring!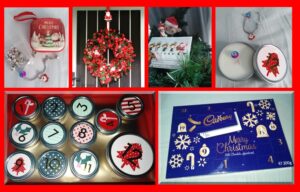 Christmas elves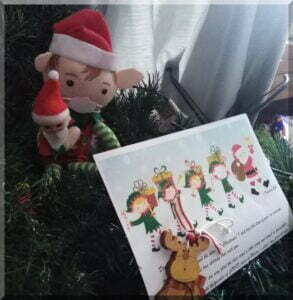 Do you think they giving us a hint by bringing the Christmas tree and decorations down and sitting on them? Of course, now we can't put up the tree until tomorrow when they get off it!
Tinkles and Ginger are back out of quarantine!
There was also a letter from Santa and a gift for each of the children, including a silver bracelet for my daughter (the relevance of which is revealed below!!)
Advent calendars
Of course, it also means the start of advent calendars. This year, we have a simple chocolate calendar for my son (who also got a special gift) and a combination of calendars for my daughter. She is getting a bracelet advent calendar and a 12-day candle calendar – each candle has another element of her bracelet.