Are advent calendars just for the kids in your house or are you expanding into adult advent calendars, too?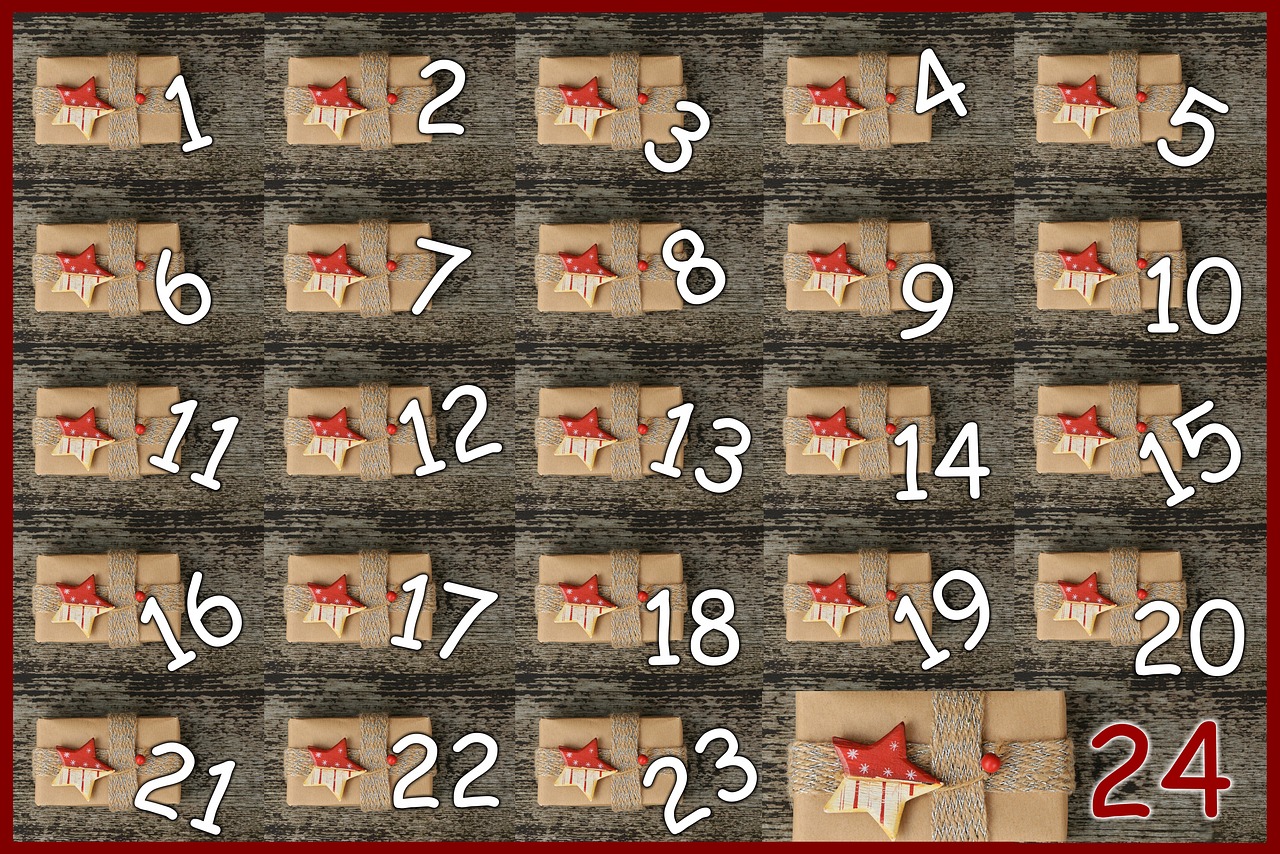 Of course, Lego Harry Potter, Star Wars and City advent calendars and some of the other ones marketed at kids are perfectly fine for teens and adults, but not all adults will appreciate them!
Like for kids, you can obviously make your own advent calendars to suit any age or personality, but here are some ideas if you are thinking of purchasing advent calendars for your teens or adults.
Pretty ideas…
building a set of ornaments is a lovely Christmas advent calendar, I think. We reviewed a paper based one last year, and there are 2019 paper versions as well, or you can try the Unique Style calendar with wooden ornaments.
enjoy some culture with an art calendar – this Normal Rockwell Pop-up advent calendar shows a different artwork each day while the National Gallery advent calendar shows something from their art collection each day.
mix art and beauty! The Morris & Co Blue Forrest Peacock Print advent calendar includes beautiful Morris & Co prints and some lovely scented hand creams, bath salts and the like – a treat for eyes, noses and skin!
why not try a reusable advent calendar that is a decorative feature in itself – like a Christmas house, train or tree. Or go all out for a Kurt Adler musical Santa's workshop calendar – this is beautiful!
music lovers may enjoy a musical advent calendar
an advent calendar created with crystals adds some sparkle to the December days and builds a lovely piece of jewellery as well. Or build a Pandora braclet or a charm bracelet
If you like 'nice' stickers, you may like to consider the Edwardian Lady or Ivory cats advent calendars
make your home smell lovely with a Heart & Home fragrance calendar to find a different scented tealight candle each day.
Practical ideas…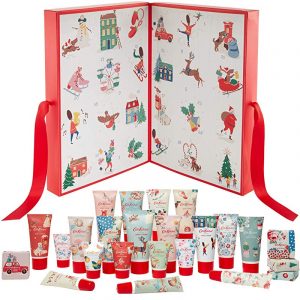 beauty products – I came across this great blog reviewing the best beauty advent calendars in Australia if you're wondering which one to get, or you can try the Cath Kidston bath and body advent calendar (pictured)
tools – for someone liking DIY but without a lot of tools, this could be a useful calendar
car goods – these include things like car wash, a chamois, wax, windscreen cleaner and air fresheners
or car lovers may love a Porsche Advent calendar where they get to make a Porsche car and diorama over December!
hardware bits – as distinct from tools (which let's face it are not particularly cheap and many people this appeals to would already have most of what they need), this can be a calendar containing sets of screws, nails, bolts, washers, etc
Yummy ideas…
chocolates – rather than the cheap supermarket ones, look for some quality chocolate versions, yum!
alcohol – there are a range of these, from different types of beer each day, to different gins or wines, or a sample set of many spirits
there is even a vegan friendly advent calendar which includes protein balls and other vegan products
other foods – I've seen popcorn, cheese, nuts and 'bar snacks' suggested as fillings for advent calendars to go alongside movie or social occasions!
enjoy a cup of tea? Why not try a tea advent calendar then!
And if you're making your own, don't forget that adults need to hear positive messages, too.
So what type of advent calendar would you like to experience this December? Are you going to get one for yourself, or just dream fondly of it?
* As always, some links in this post are affiliate links which means we may get a small payment for promoting it without you paying anything extra!