So who is decorating the Christmas tree in your house this year?
This morning Tinkles was in a container of Christmas baubles (as she liked my decorating and wanted to add to my part of the tree, according to my son!)…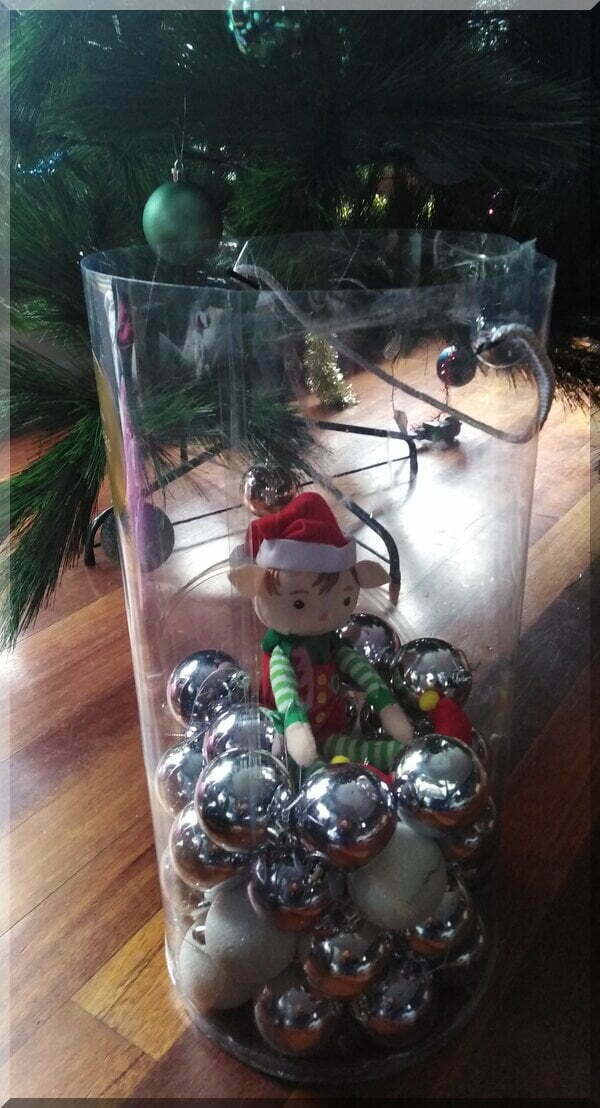 But after school we noticed that Tinkles was holding two baubles and sitting in our Christmas tree!
Well it's nice that Tinkles is interested in decorating the Christmas tree as my kids are less enthusiastic than they once were!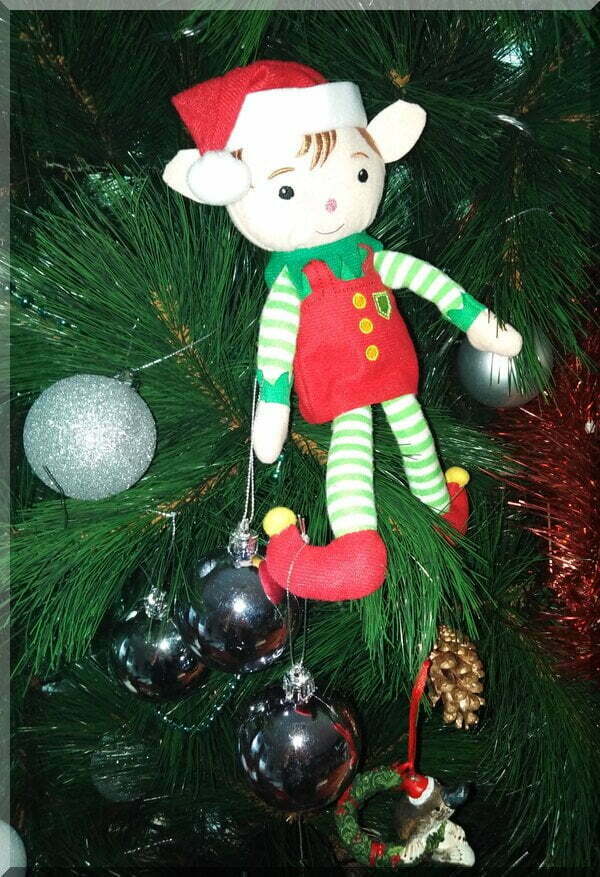 Meanwhile, Ginger was sitting in Santa's arms under the tree… I guess they were supervising Tinkles decorating the tree!