Some years ago, my daughter called the shortbread we made for Santa 5 cent biscuits (why? who knows! She was only 2 at the time!) We've now found a recipe for millionaires shortbread in a school book and this year we'll make 20 cent biscuits 🙂
Make shortbread as usual  and let it cool.
Heat a tin of condensed milk with 25g brown sugar and 25g butter until it simmers – don't leave it to sit or it'll stick. Keep stirring as it cools and thickens.
Spread the caramel over the shortbread and let it cool completely.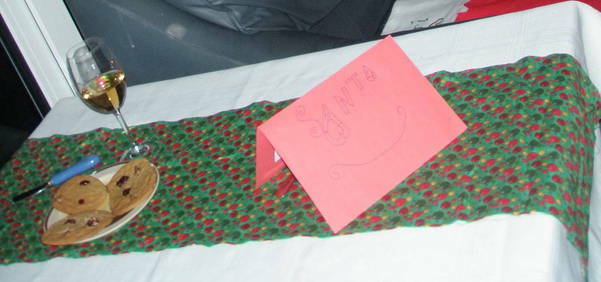 Melt some good chocolate ( a 250g packet gives a generous covering plus a little reward for the chef!) and pour it over the top.
Cool, slice and put on a plate for Santa – or for me! Yummy and easy – what more can you ask for in a recipe!