One of the pleasures for many children in the lead up to Christmas is writing a letter to Santa. There is something very special about actually writing your own letter and of course there is the hope of getting what you asked for!
Yet many people struggle with writing letters (how do I start, what can I say, etc) so we've added a template to our site to make it easier.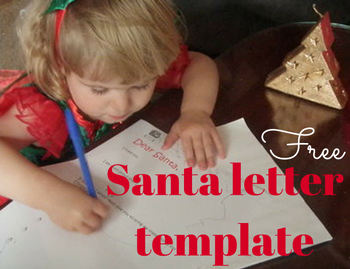 Free to use, our Dear Santa template can be printed off and used to write a well structured letter to Santa, or just use the text and write out your own letter altogether.
By using this template, children can write to Santa and include more than a list of gifts they want – it teaches them to show interest in others and end a letter gracefully. The template (like Love Santa letters) also encourages children to recognise their achievements and be proud of them.
So, please feel free to use this template and send Santa some beautiful letters this Christmas!
The Love Santa letter template helps your child send Santa a beautiful letter for Christmas!
Click To Tweet