As parents and families, we often get excited by a baby's first experience of things – and Christmas is no exception to this.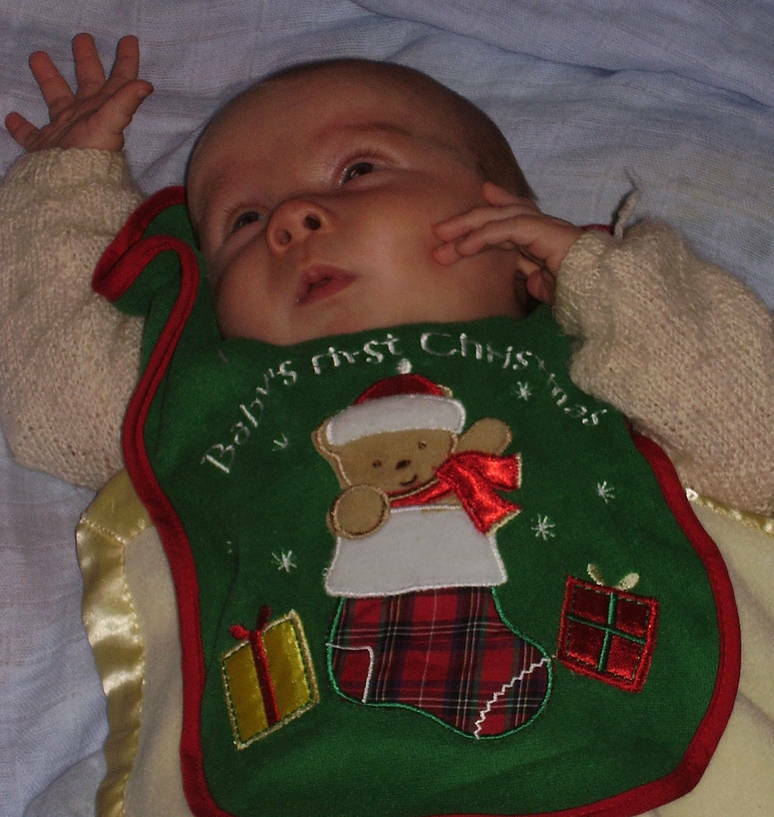 Of course, what happens for the baby on Christmas can be very different as it could be one day or 364 days since their birthday. A newborn will have no idea Christmas Day is special but an older baby will notice things are happening.
Many of the things done to show it is a special day for the new family form mementos (keepsakes) that can be saved or even reused, such as:
a Love Santa letter that is added to a scrapbooking album or frame after Christmas
a toy Santa or reindeer labelled for the baby or 'first Christmas' can be used as an annual decoration or plaything for a limited time each year
giving a (full size) Christmas stocking with the child's name and year on it – this can be used at subsequent Christmases
Christmas tree decorations with the name and year or 'first Christmas' on the decoration – again, this can be used each year as a reminder and given to the child for their own home when they are an adult
mini Christmas stocking with 'baby's first Christmas' printed on it
a top or suit with 'baby's first Christmas' printed on it – if given early enough, this can be worn at various December events, too!
a special photo (such as a photo with Santa) can be framed or highlighted in an album
a personally written letter, poem or story can be displayed that Christmas then stored in a scrapbooking album or treasures box
What special items has your family got stored away from a baby's first Christmas? Do they ever get looked at or reused?