The most memorable Christmas for me was Christmas 2007.
Our income that year was very tight. We did not have enough money to buy a tree. My son was four years old, so, not having a tree was not an option. I was heart-broken at the thought of my son not having a beautiful Christmas tree.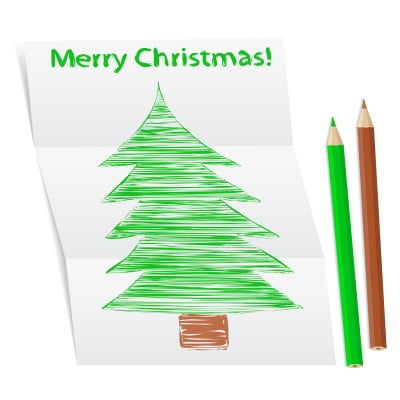 I decided we would make one. I borrowed an overhead projector and downloaded a picture of a beautiful tree and a fireplace. My son and I spent all day drawing this wonderful tree onto paper on our wall. When we completed drawing and coloring we took out all of our decorations. Each decoration was carefully taped to our "new" tree.
That Christmas Eve I taped Christmas lights unto our tree. My son woke up Christmas morning to a beautiful tree, a fireplace, and presents. I will never forget that Christmas. My son still loves to make our own special tree.
We didn't need the money that I thought would buy a great tree and provide a great Christmas. We only needed each other and some simple creativity.
* Image courtesy of 123RF