So most Aussies know that it is too hot in Australia for the reindeer (they are used to the snowy North Pole after all!) so six white boomers help Santa get around Down Under on Christmas Eve.
Many people are interested in the reindeer names, but did you know that the boomers also have individual names?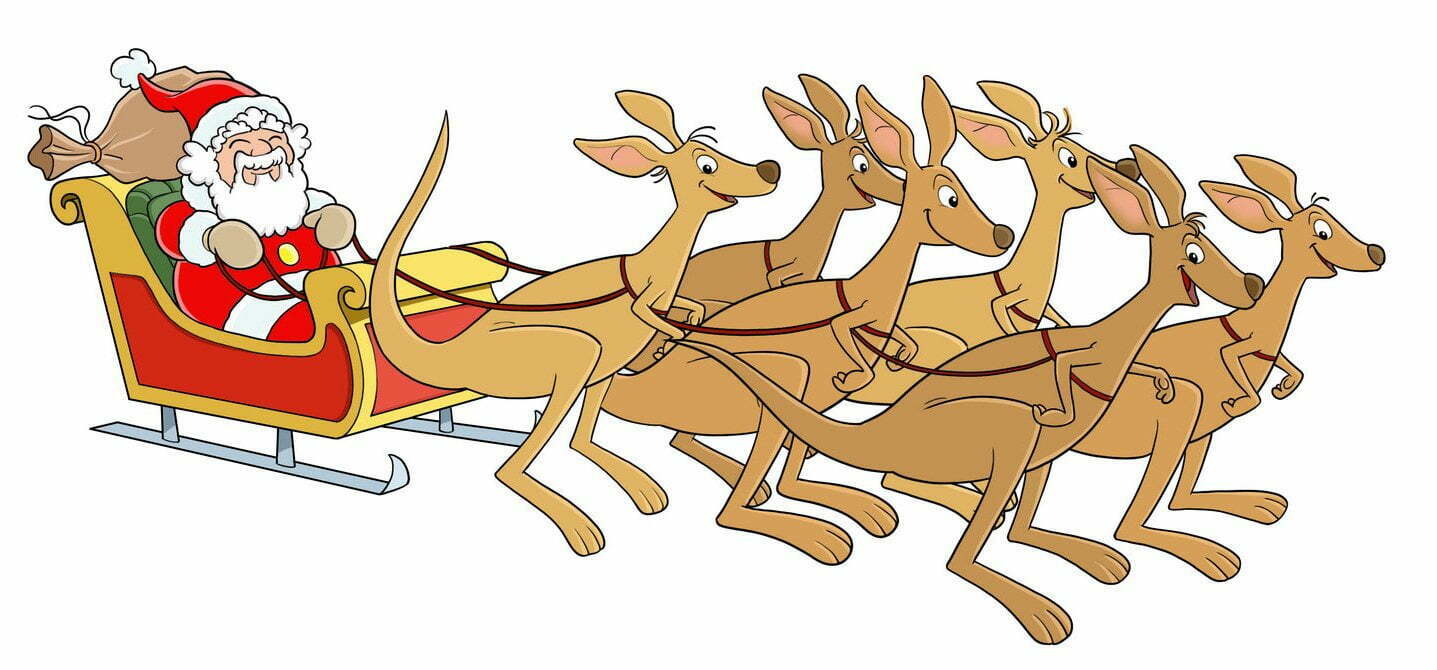 The actual six white boomers song does not include the names, unlike the original Night before Christmas story, but they are included on the album by Rolf Harris when he produced the song in the 1960s.
Six White Boomers' Names
So, the boomers who help Santa are…
Jackaroo
Curly
Bluey
Two-Up
Desert-Head
Snow
If you are not an Aussie, many of those names may seem a bit strange or foreign, but they seem fairly normal to me! Although many with a young child around will know the name Bluey for a certain blue heeler.