On Saturday night we were lucky enough to be amongst the Melbourne Zoo members who attended their Christmas at the zoo party.
It was a lot of fun!
Visiting Santa
For our turn with Santa, a Christmas fairy greeted us and took us into Santa's cave for a personal chat with Santa then a chance to take a photo. Each child also got an early gift, but only if they could answer a special question from Santa (like "how many reindeer pull my sleigh" and "name two of my reindeer other than Rudolph".)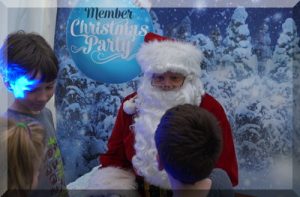 Winter Wonderland
Within the winter wonderland, there were multiple snow machines, a couple of craft activities, a silent disco (we spent ages in there!), a family photo scene (complete with snow covered mountains and a Rudolph statue) and a chance to pose with the Penguins of Madagascar.
A jungle gym, festooned in tinsel and bells was very popular, as was an inflatable maze. There was also a little kids area with Christmassy playthings and dressups.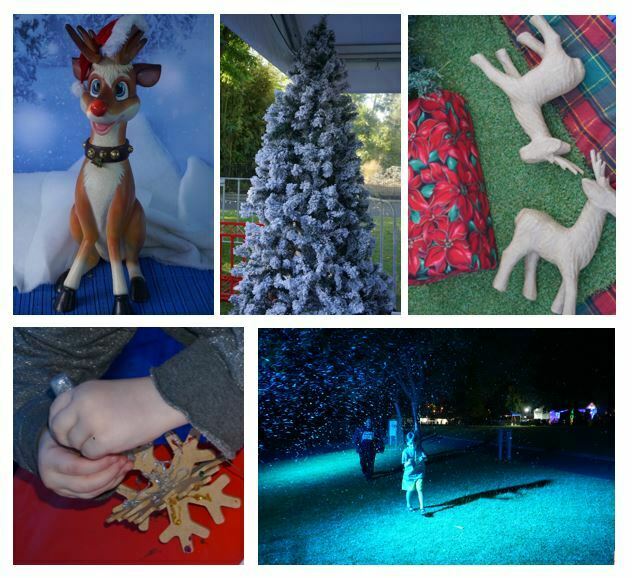 Zoo animals
We were at the zoo, so of course we also walked around to see some animals before enjoying the Christmas activities. Unfortunately, many of the animals had decided to have a nap or otherwise stay out of view so we didn't see many, but it was nice to walk around in the evening and experience a different sort of atmosphere at the zoo.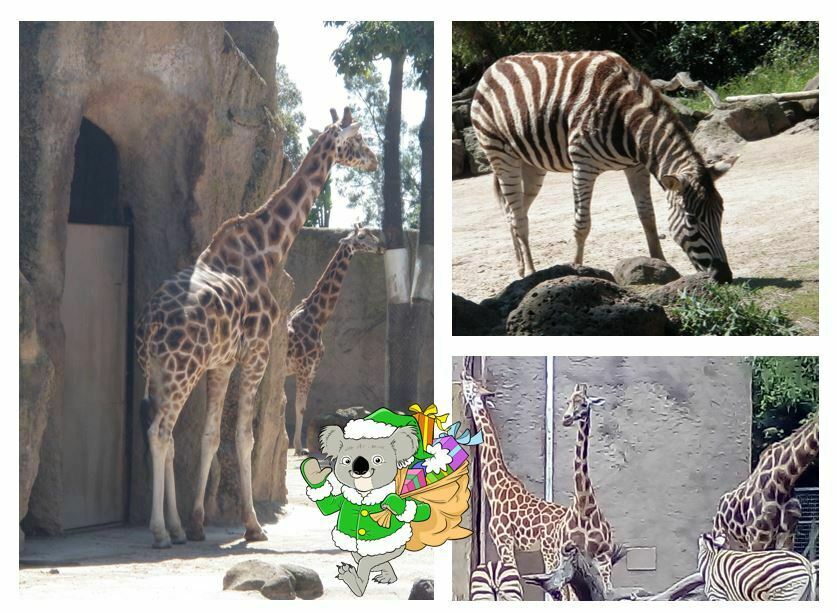 Entertainment & other Christmas at the Zoo activities
To keep us all entertained outside of Winter Wonderland and Santa's Cave, there were various entertainment options provided.
on the main stage, the Party Animals played three sets of mixed songs
children were able to write to Santa – there were child-sized tables and chairs, simple letter to Santa templates, pencils and a large red letterbox for mailing the letters
train rides around the zoo
wandering characters stopped and talked to children and had photos takes, and waved to other children as they walked around
some performers on stage interacted with children, including teaching them dance moves and handing out prizes