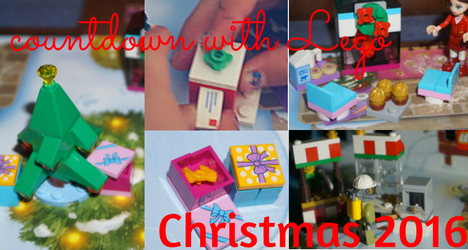 Day 23! That means we're almost finished our advent calendars and Christmas is almost here…
The Lego City calendar produced a sleigh tonight –  to which the husky from last night can be attached to pull it along.
My daughter discovered a snowman in her Lego Friends calendar – one that looks quite different to those already discovered in the City calendar this year or in the 2015 Friends calendar. Given it's shape and size, I'm now wondering if last night's table was meant for the Christmas pudding, or as a stand for the snowman! What do you think?
So it is looking like Santa will arrive in Lego City on Christmas Eve – but will he also arrive for Naomi and Emma?
And if you are keenly following along with our advent calendars, you can do back to day one or sneak back to read what happened in 2015.