A group gift can be so much easier than organising multiple individual gifts, especially if you don't know the recipients that well. And it's probably cheaper, too!
Today's post is by Kate Moar, telling us about her lovely gift idea for a group (teachers, child carers, and so on).
A gift idea
Like most of us, I am very rushed and busy at the moment so I wanted to find a gift to give the office staff and support teachers at my boys' school that was as simple as possible.
My sister had the idea of a grazing dessert platter in Christmassy colours, and I loved it..
Putting it together
It is done on a large wooden cheese board – I got one from Kmart for $15. I shopped at various supermarkets and ended up spending $71 – this filled two cheese boards with all the items so it worked out to be $35.50 per platter.
The platter is made from
Lindt balls
mint slice
cherry ripe slice
little pecan tarts
green licorice straps
red frogs
strawberry and cream lollies
strawberries
grapes
cherries
Christmas tree biscuits (I found this in Aldi or you could make your own!)
fruit cake
Maltesers
Darrel lea mint balls
Tim Tam bites
Ferrero Rochers
Raffaellos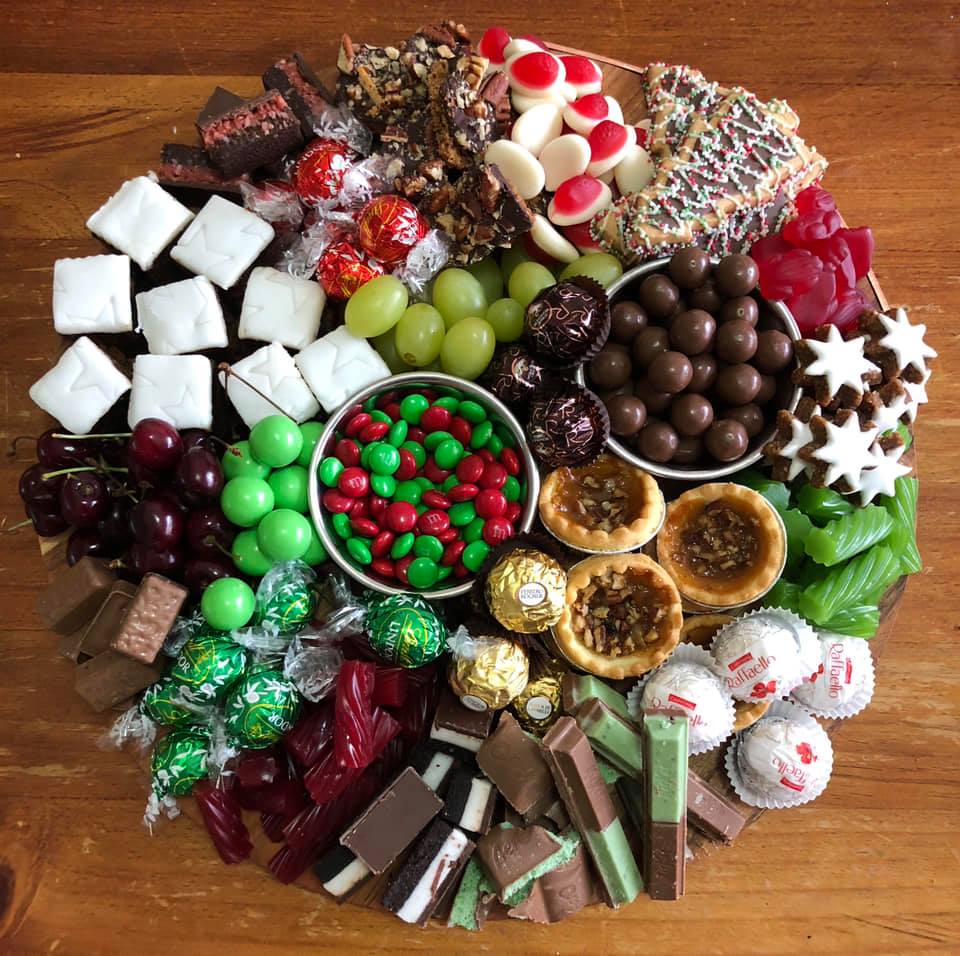 It looked really good.
It took less than 10 mins to put together and the teachers LOVED it!!!! So I achieved both goals of showing my appreciation for the teachers and not taking a lot of my time!
I took the other platter to a party last night and it was a hit too! I loved that I didn't have to rush home and cook before going out, and it didn't need refrigerating at the party either.
The board from the party came home, but I am happy to have made the board part of the gift so the staff room now has a chopping board or serving board the staff can use. A gift for immediate pleasure and longer term use as well!
I will definitely be doing them again next year!