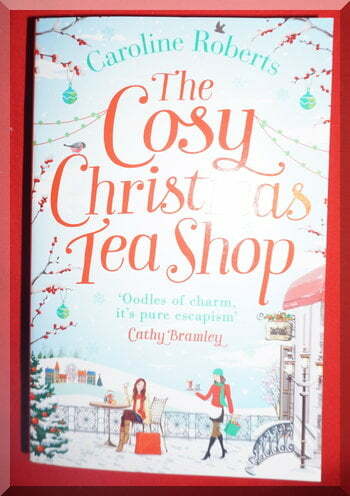 HarperImpulse (Harper Collins), London 2014
Age group: mid-teen to adult
Format: 384 page paperback
This is actually my daughter's book, but the title gives a Christmas link and sounded cute so I gave it a go.
The story
Ellie runs a teashop and weddings in an old castle, alongside her husband and a mixed team. The story covers their lives over a few months, including weddings, a Christmas Fayre and a Christmas wedding.
My review
I hadn't realised it was the second book about Ellie, and the summary of the first book was a surprise – poorly written and not introduced as a summary made me wonder if it was a poor prologue!
Frankly, I think this book could be about one third shorter simply by removing the repetition! In the first fifty pages I lost count of how many times I was told Ellie had started a new tearoom and was lucky to have met the wonderful Joe. Then there was the mention of her father and brother in overalls in front of their van labelled "Hall & Son" – followed a page later with an explanation that her brother had moved into a trade like their Dad and joined the family business. I found it insulting to imply I couldn't understand or remember anything and needed to be told it over and over.
Aside from the repetition, I found the writing very simple, over detailed and the conversation stilted.
The story itself varied between sweet romance with Ellie, Joe and their friends running a teashop and tourist castle, and humorous interactions with customers such as a Bridezilla wanting to arrive on a unicorn!
Running a Christmas Fayre followed by a special wedding, gives the story the tinsel, mince pies and Christmas cakes I enjoy. The Fayre does sound beautiful with a huge tree and lots of festive stalls inside the manor hall of an old English castle – I would enjoy being part of that!
So do I recommend it? I can't say I would recommend this, unless you read book one and want to know more about Ellie and Joe, but it's not bad for a light read if you can get past the repetition.