Over the long weekend I got to visit Santa's Place and it was lovely!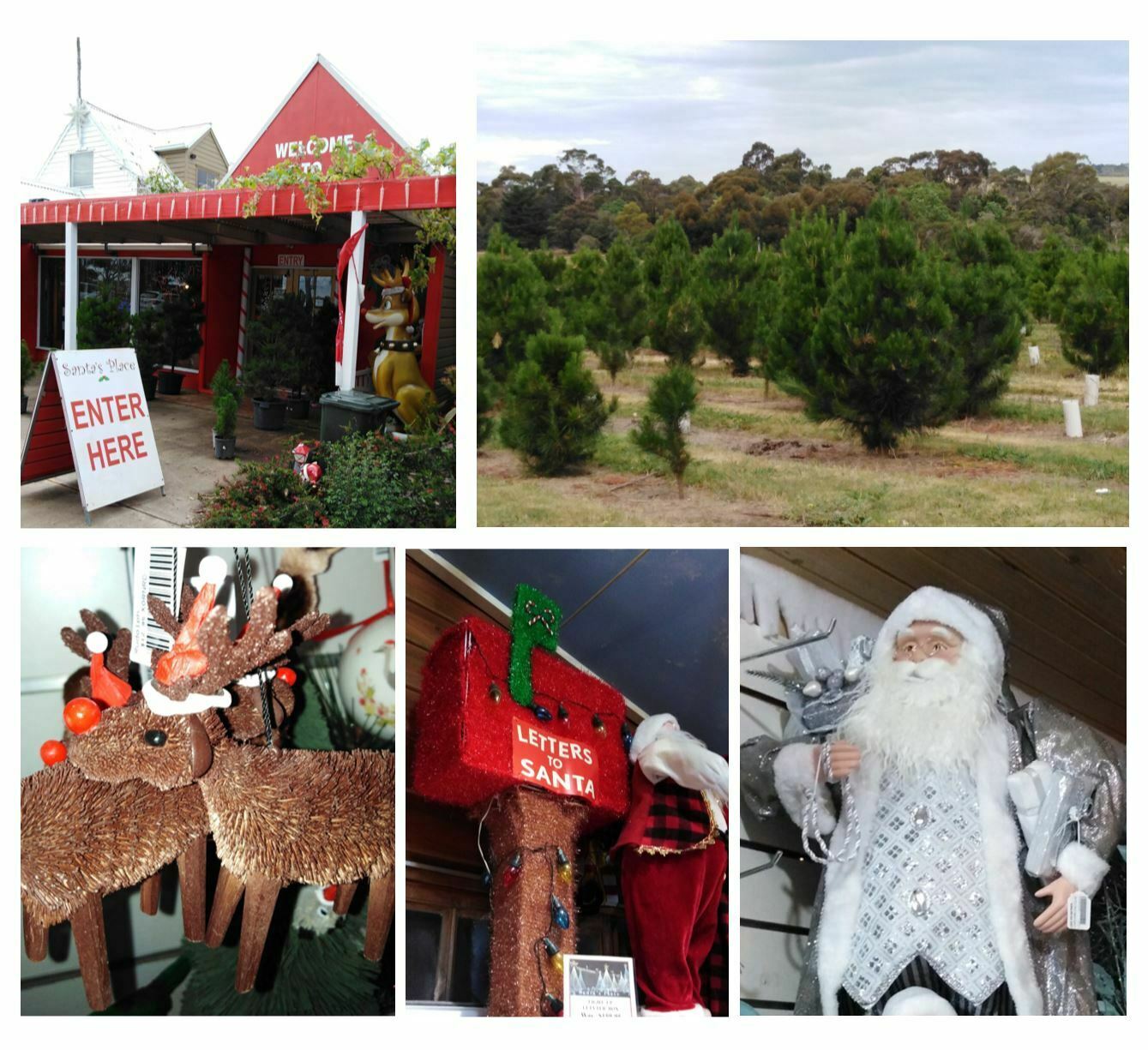 Santa's Place is a Christmas tree farm and shop in Moorooduc, south east of Melbourne.
There are a number of rooms, each of which is full of Christmas decorations and delights. One room has a Christmas village display, too.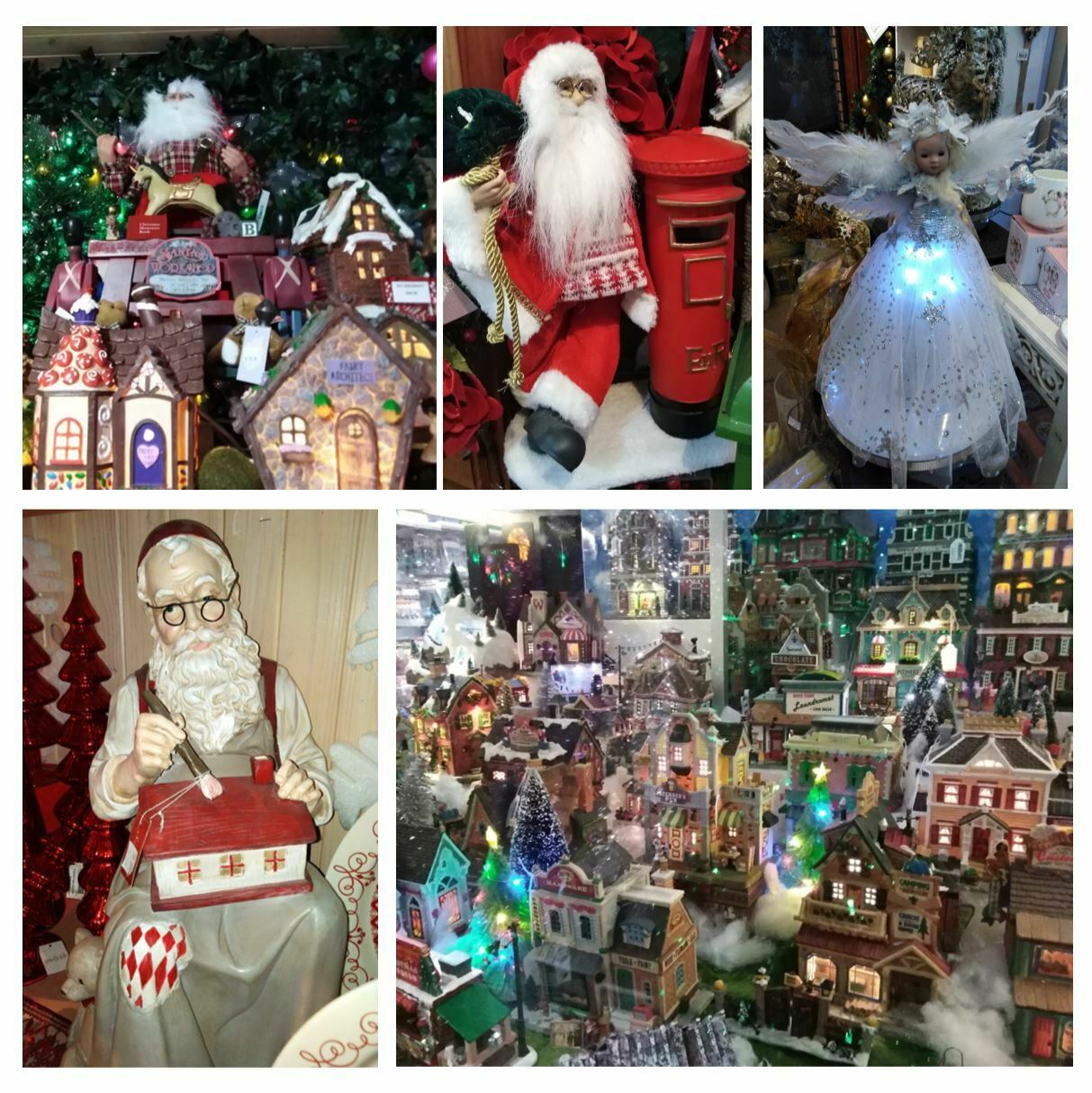 I was very excited to see a huge sleigh pulled by two boomers!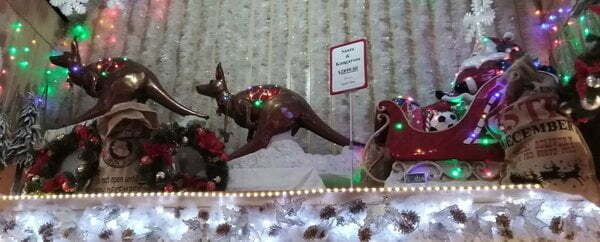 And the neighbouring room has numerous Aussie themed Christmas items. I couldn't resist coming home with a cute platypus decoration to join my other Aussie Christmas tree ornaments.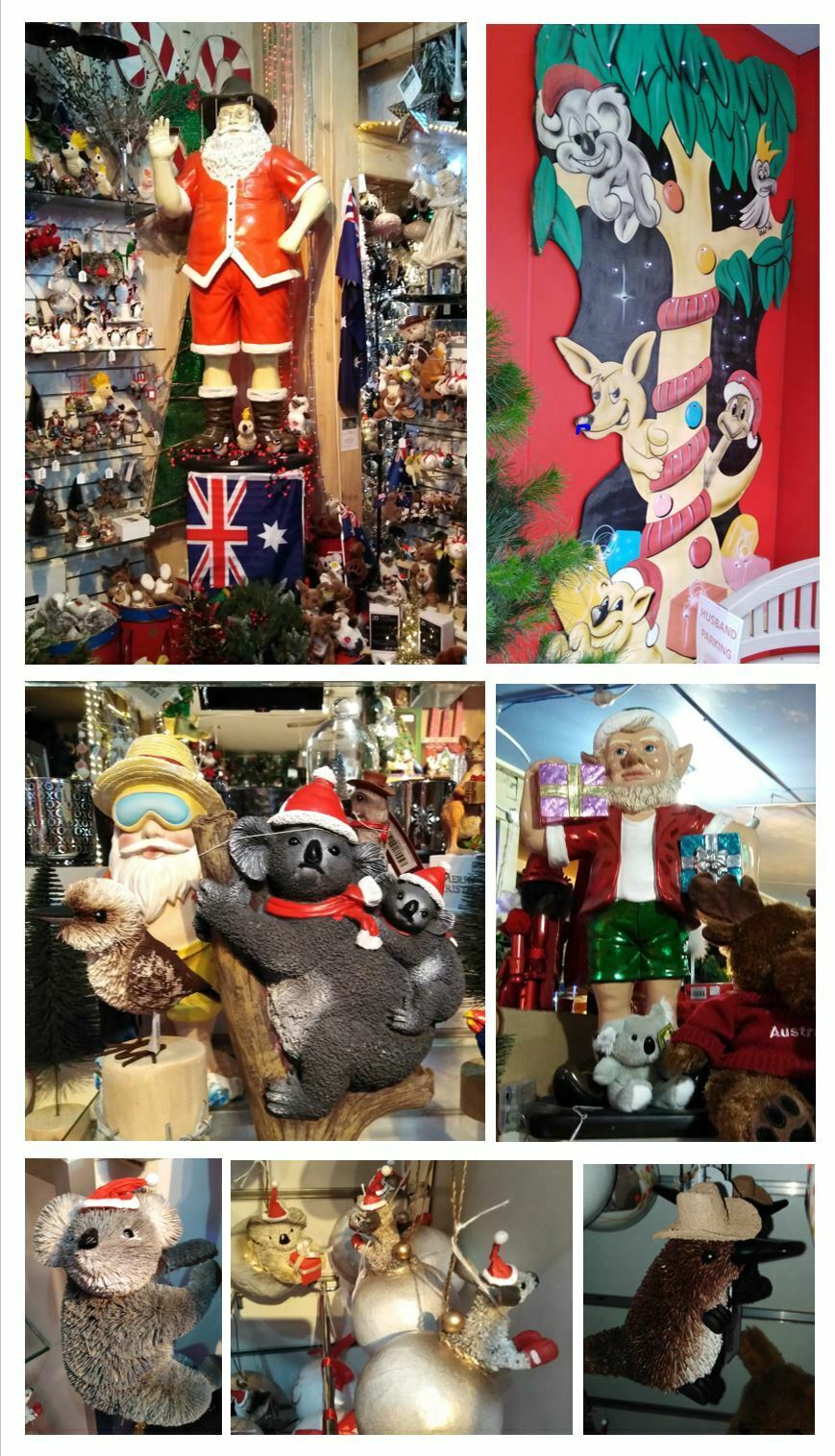 The playground and cafe were also enjoyed by the children I was with, so we spent a fair bit of time happily visiting Santa's Place! The staff were friendly and appreciated my eight year old helping them restock a display!
So I daresay we will be returning…