Tinkles had popped herself on the couch this morning reading my children's cub and scout record books!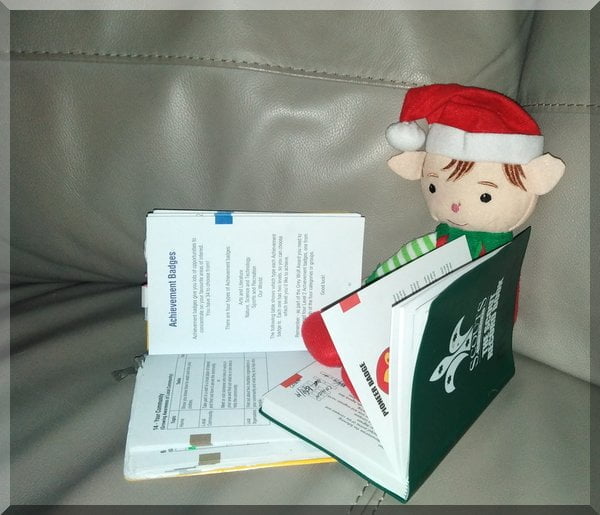 She had the books open at pages my children are working on – I thought maybe she was just checking up on their progress, but the kids thought that maybe she is trying to achieve the badges as well!
What do you think – was she checking up on the kids, or competing with them?