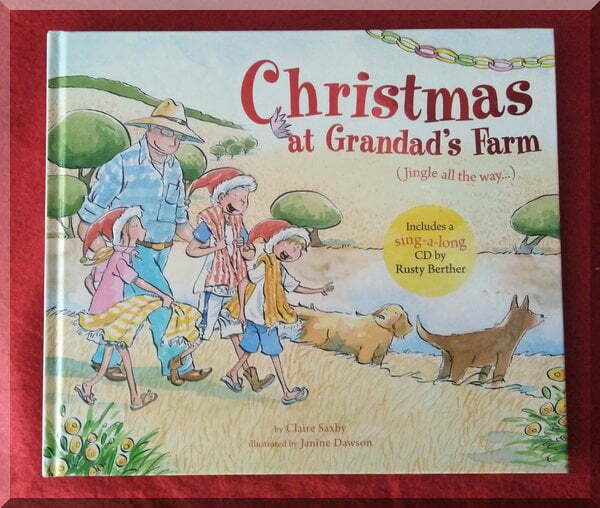 by Claire Saxby
Illustrated by Janine Dawson
Five Mile Press, Scoresby, 2013
Age group: early primary school
Format: 32 page hardcover
This book I spotted in an op shop during the year and have finally got around to reading and reviewing it! I recognised Saxby's name from the 'meet…' series about famous and worth Australians.
The story
The children arrive at Grandad's farm on Christmas Eve in preparation for the full family celebration on Christmas Day.
My review
The story starts with (and repeats occasionally as a chorus) "Jingle bells, jingle bells, jingle all the way" and is written in stanzas, so I found it impossible not to sing this book – I bet you have already sung some of it yourself having reading this sentence!
I loved the traditional Australian references – swimming in the creek, cramping into Grandad's old ute, playing cricket on Christmas Day, scoffing lunch, and everyone collapsing in a stupor on the couch afterwards!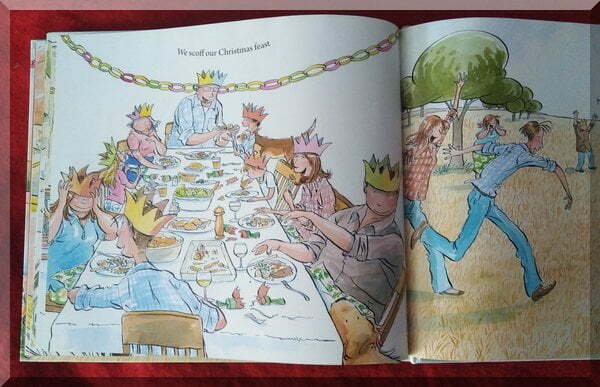 As I've written before, it is important for children to relate to others through books and movies etc so finding a story and song that is about sunshine and BBQs rather than snow and sleds is great for those of us in the southern hemisphere! Let's face it, it may be good for kids but I enjoy finding things that I can relate to sometimes too!
The illustrations are detailed so there is some fun finding interesting images (eg the old tyre swing).
We got this without the CD but did not miss it, especially as the Jingle Bells tune is so well known. However, hearing the entire song sung by Rusty Berther may be a fun element to add to the book – or any time you are listening to Christmas music of course!
Would I recommend it?' This is a lovely book, fun and fair dinkum, and although it was new to me, it felt familiar and 'right – rhyming and fitting the Jingle Bells tune along with the Australian references, it feels like the Christmases I grew up with.