Tomorrow is the first of December, which, amongst other things, means that a lot of elves will be popping up around the world.
I know my children are hopeful Tinkles will be back to stay with us, and are already wondering where they will find her in the morning.
Inviting Alfo the Elf
In honour of all those children hoping and waiting for the elves to arrive, I wanted to share a story I came across during the week.
Steph and family had Alfo the Elf stay with them last Christmas, so Steph's son very politely wrote him a letter earlier this month to invite Alfo to come and stay again this year. That in itself is lovely and I applaud Steph and her son for writing to Alfo!
But Alfo is also very polite and he replied in his own letter. Alfo said he would love to come back and stay with the family, and asked if they could build him a house so he has somewhere safe to stay.
I just love this idea, and love the elf house that Steph's son* came up with: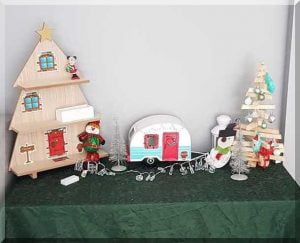 I'm sure Alfo will be very impressed with his new house! Merry Christmas to Alfo, Steph and family 🙂
* With a little help from Mummy…