Tinkles had found a new friend and they like playing together!
This morning we found a chopping board leaning against the couch to enable Tinkles and her new friend, Tooth Elf (this elf lives with us all the time and holds onto any fallen out teeth until the tooth fairy collects them, usually leaving a financial token in the elf's pouch in appreciation!) to play pin the carrot nose on the snowman!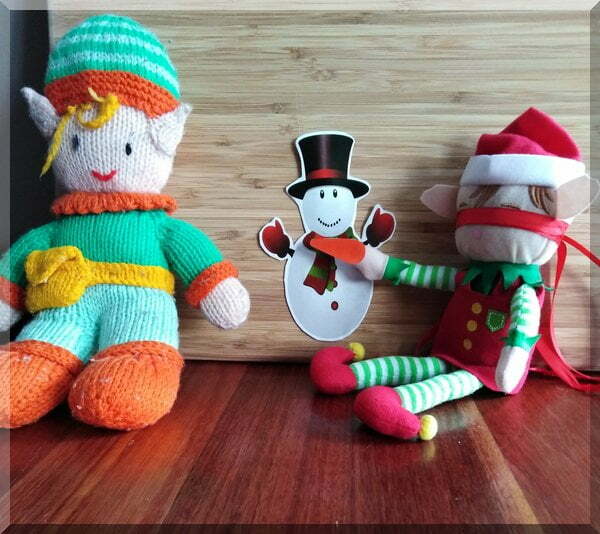 I am feeling a bit inspired to set up some sort of pin the … games for this afternoon. We have done many variants of this game to suit birthday party themes, etc, and we've even done a snowman before (it was Olaf for a Frozen party). I think I will need a slightly bigger blindfold for the kids though – the ribbon suits Tinkles but the kids' heads a little bigger!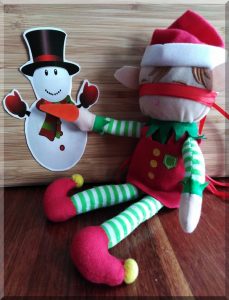 What would you call Tinkles' game though – pin the carrot on the snowman or pin the nose on the snowman?