Walking along the river in the city yesterday, the kids and I came across a pop up activity titled This Christmas.

Run by the TAC as part of their towards zero campaigns, the pop up had rainbow ribbons to attach to rings.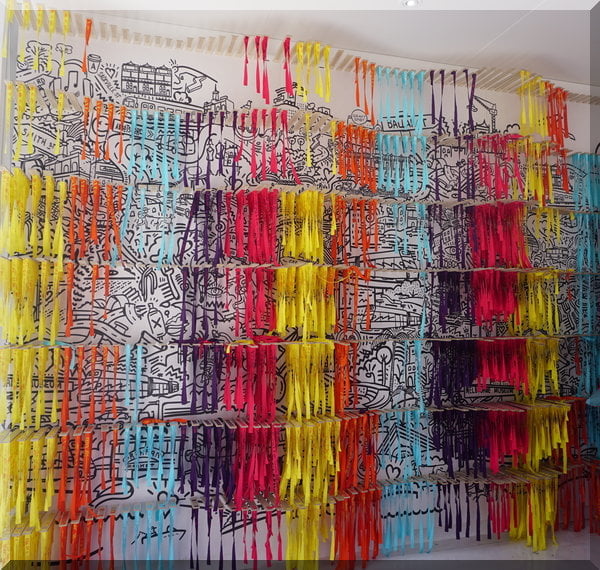 The idea is that you select up to three ribbons with messages that resonate with you. Each message is a positive action that can help us all be safer n the roads, such as "I will not rush to Christmas lunch so I arrive safely", "I will thank the designated driver" and "I will stay calm behind the wheel".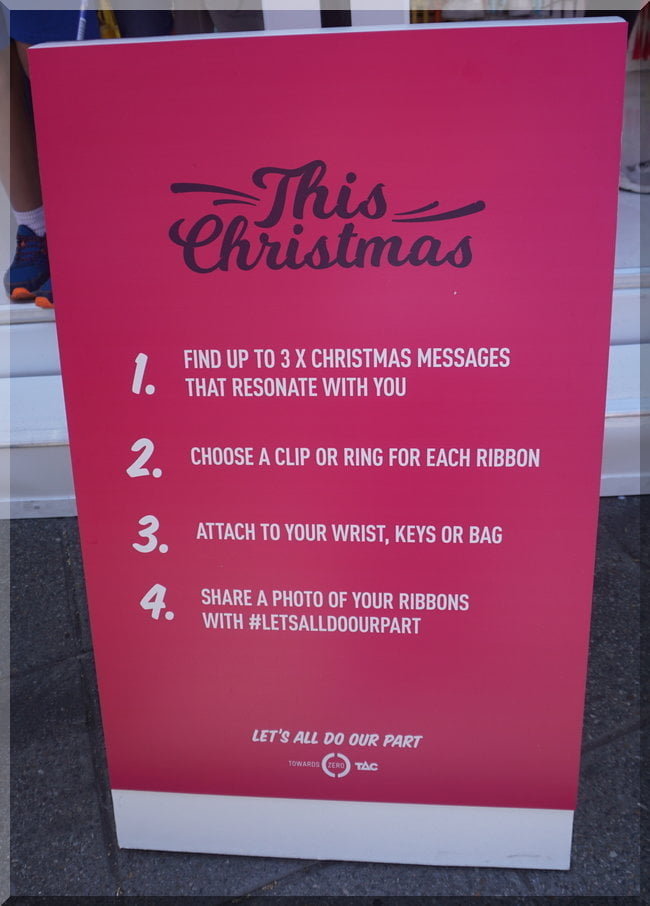 The stall was well attended while we were there, which is great, and hopefully it helps a few people think and thus make our roads safer this Christmas. My kids loved it – between the colourful ribbons, finding the different messages, and checking out the colouring in pictures of Melbourne, there was a lot to see in a small space.