Christmas books and reading them with your family is a great element of Christmas.
A number of people do a book advent calendar – like we did last year with a daily book.
However, I came across a new idea called an Elf Library. By having lots of Christmas books on display, the elves have a little home to enjoy between their antics and everyone is reminded to read Christmas books! I think Fleur has come up with a great idea and she was happy to share the idea and her photos with us.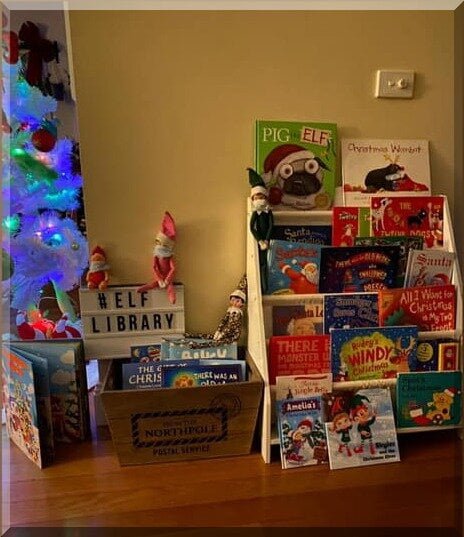 We have reviewed quite a few of those books, but there are certainly some others there we have yet to try! What are your family's favourite Christmas books?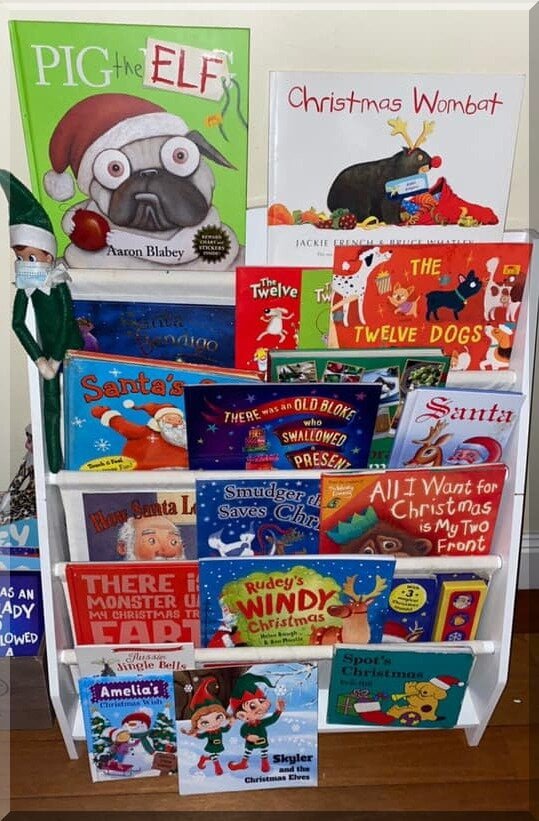 The books shown here include:
Pig the Elf
The twelve dogs of Christmas by Alison Ritchie
There is a monster under my Christmas tree who farts
Rudey's windy Christmas
Amelia's Christmas wish
Skylar and the Christmas elves
Smudger the dog saves Christmas
There was an old lady who swallowed a star
How Santa lost his job
Santa's …
The twelve dogs of Christmas (Kevin Whitlark)
The twelve cats of Christmas (Kevin Witlark)
Bluey Hooray it's Christmas