This morning we found Tinkles sitting in a serving bowl reading Dear Santa 🙂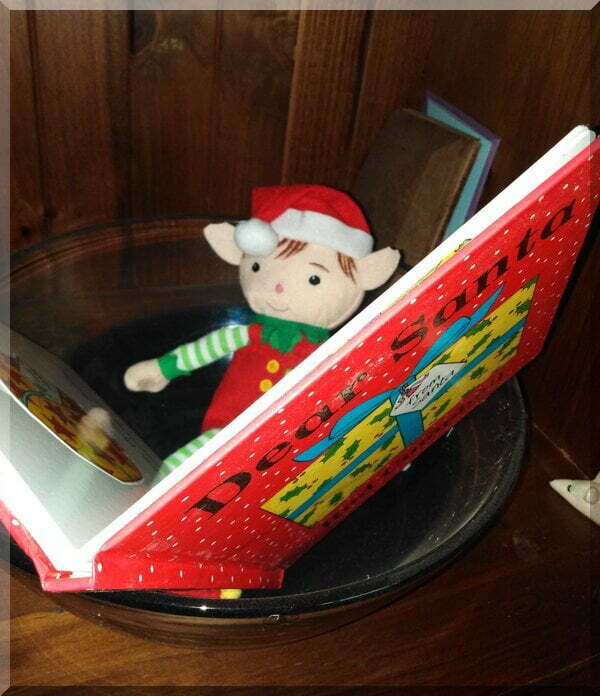 Dear Santa is a lift the flap book by Rod Campbell that goes through potential gifts in the process of finding the perfect present. We've had this book for a while now and still enjoy it! I wonder if Tinkles is planning what to add to her own Dear Santa present list...
There is always extra excitement when Ginger is not with Tinkles, as we still have the challenge of finding our other Christmas elf! However, she was quickly found amongst a colourful display of Gerberas.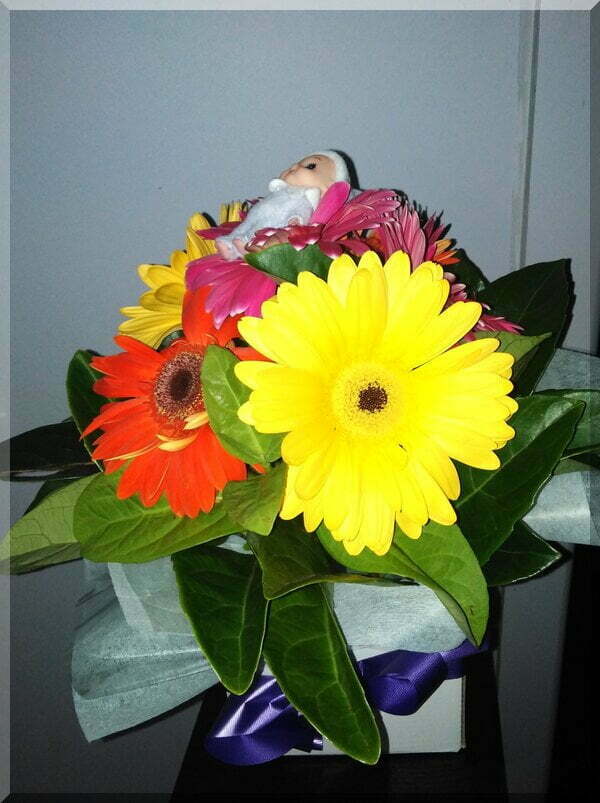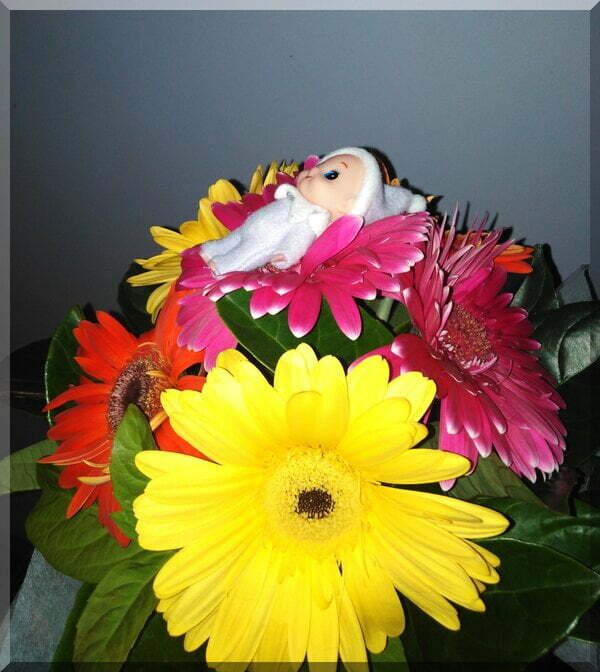 How often do you have to search for multiple Christmas elves in separate hiding spots?