Today, Victoria is celebrating a quadruple doughnut day – and the 28th double doughnut day in a row!
In other words, over the last 24 hours Victoria has had zero active COVID-19 cases, zero new cases, zero COVID-19 deaths and zero cases with an unknown source. That is pretty amazing and is leading Victoria and Australia into a Christmas much closer to normal than we would have expected a couple of months ago!
It took a while for the kids to notice that Tinkles and Ginger had moved overnight, but they were very pleased to see them sitting on top of their isolation box with some doughnuts when they go home from school!
This is how we found the elves this morning: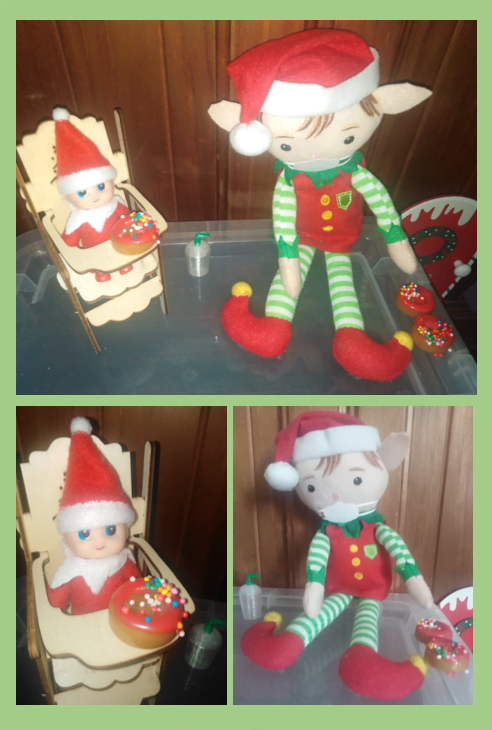 And then after school, they had magically provided us all with a doughnut for afternoon tea:
Tinkles kept her mask on whilst sitting with doughnuts – I wonder if she will go back into isolation tonight?
Have you been celebrating the reduction of COVID-19 cases in Australia?