The Boulevard in Ivanhoe (an eastern suburb of Melbourne) is well known for its Christmas lights.
Most years, the Boulevard is a very popular spot. A slow moving line of cars moves along the street (which becomes one way only for the Christmas period) while crowds of people walk along to see the lights close up. Some nights, there are musicians playing carols at a number of houses as well. The surrounding streets also have some beautifully decorated homes.
Fast forward to 2020 and a pandemic – the local council cancelled the event.
reduced lights in 2020
As we drove past Ivanhoe last night, we decided to drive down the Boulevard and have a look. Just because the event was cancelled doesn't mean every house would be unadorned…
A few houses had a Christmas tree in a window and a few lights. So the street was pretty dark.
Except for one house with a deep front yard which was full of lights and decorations!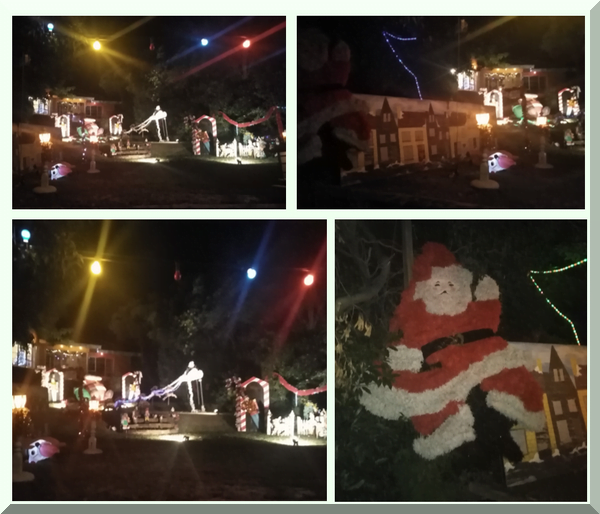 That house was recently up for sale. Perhaps that is why it was decorated this year as the final farewell to 60 years of the family home.
Just for fun, here are some photos of the Boulevard in previous years. Starting with the same house featured this year: