This is my interpretation of a Christmas in Australia.
I made most of the decorations myself and I got some props from marketplace. My husband helped me with the lights and the heavy work. Lots of love and time invested in this and I wouldn't be happier with the result. Merry Christmas everyone
.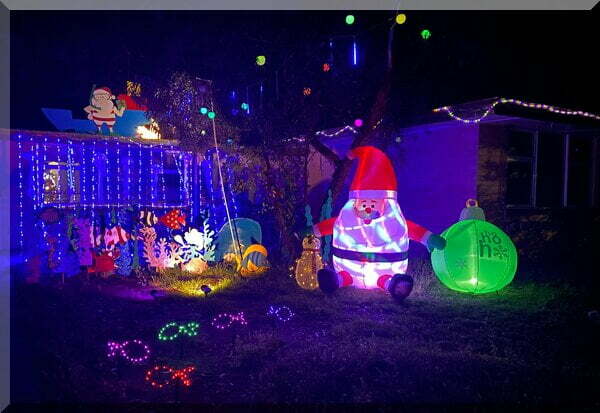 The idea of doing an Australian Christmas came because I made some jellyfish decorations for my daughter's mermaid party. I wanted to use them again and my husband said why not use them for Christmas?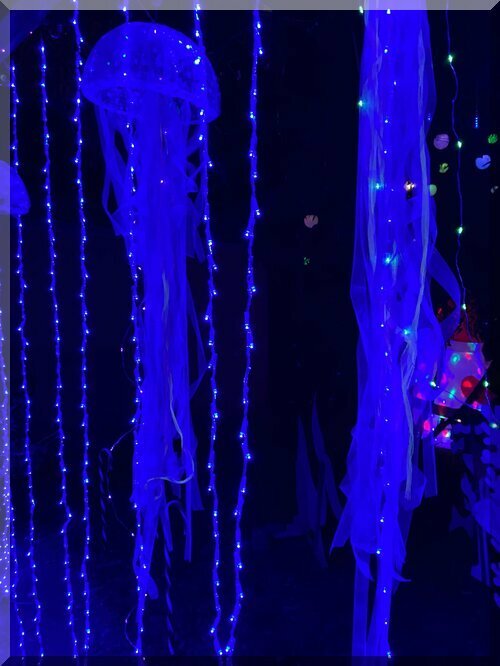 So, I made the jellyfish using plastics bowls and shower caps from Kmart. To make the tentacles I used tulle ribbon. Each jellyfish has a solar light that I got from Wish.
The "reef" was made with glitter foam sheets that I got from a dollar store. I made the drawings, cut them and glued them to corflute (Bunnings).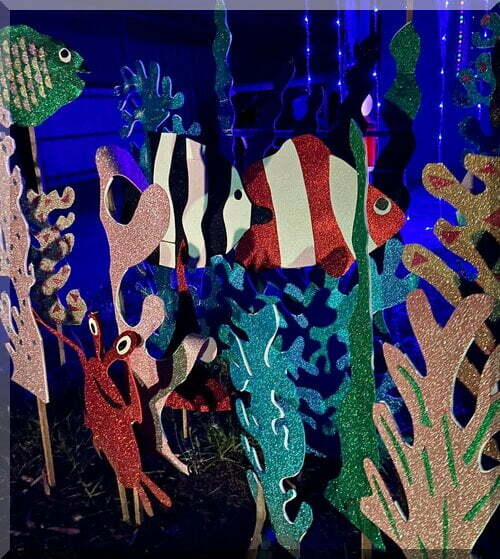 The Santa was made the same way, and I got the image from the internet.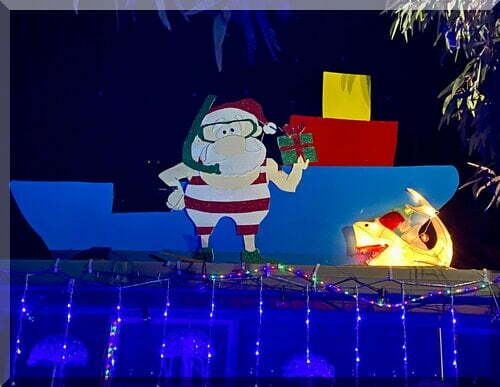 The boat and the whale were dance props that I got from marketplace.
Most of the lights came from Bunnings, including the blue cascade one. The shark is from Kmart.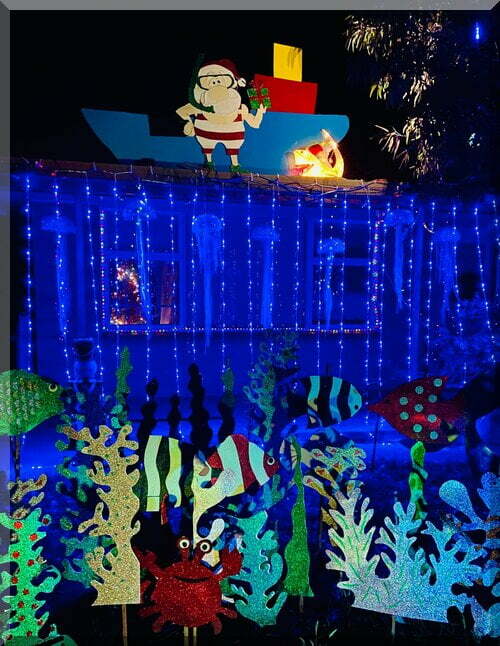 Most of the lights are solar except the blue lights that are led lights and the inflatables.
The penguin is from Aldi.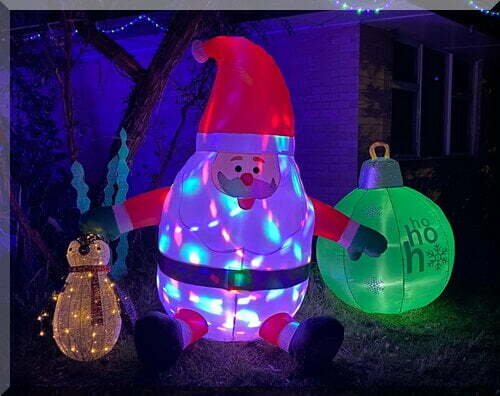 I made the little fish lights using wire and copper wire solar lights.
The whole display was lots of fun to make
And it still looks nice during the day, too.