Earlier this week, we had a beautiful day in the city of Melbourne just walking around and viewing the Christmas decorations and displays.
I wish I could visit all the Aussie cities for Christmas, but I'll have to make do with Melbourne! At least I can share some of the beautiful sites here, though.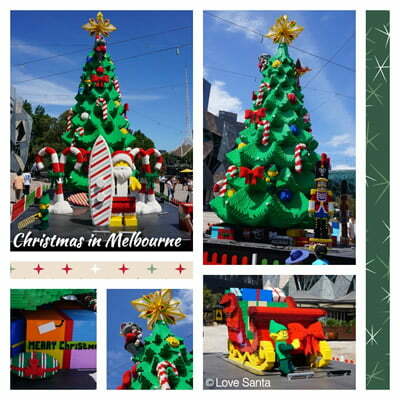 First, we wen to Fed Square and saw the largest Lego Christmas tree in the southern hemisphere – it's nearly 10 m tall! It is a very Aussie tree with koalas and kookaburras in the tree and obvious gifts underneath (like a cricket bat, footy and surfboard).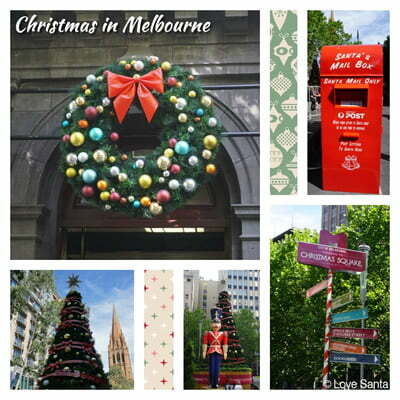 Then, we looked at the City Square which has a whole Christmas feel. As well as a tree and signposts, we saw plant reindeer, Santa's seat and red flowers everywhere. The kids also enjoyed interactive aspects such as having their faces in an elf picture and hearing Santa laugh.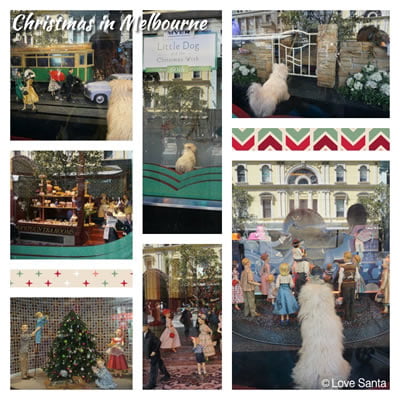 Next were the Myer windows, of course, with the story of the Little Dog and the Christmas wish. This is the 6oth year of the Myer windows which is quite something!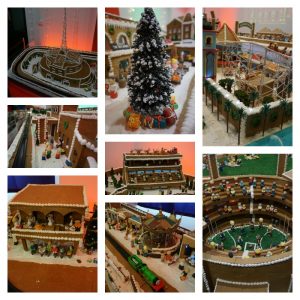 And we finished with epicure's Gingerbread village. This was amazing and a fun way to see Melbourne. The village includes landmarks like Flemington racecourse (with Santa and his sleigh on the roof of the grandstand!), the MCG, St Kilda beach, Melbourne zoo (although I've never seen the animals stand in snow before!), the arts centre and the Grand Prix. It's fun spotting the places and the little details throughout, and amazing to realise it is all made out of gingerbread and icing!
Merry Christmas Melbourne!