We're continuing our Lego advent calendar review and are up to flap number fifteen today…
My son's hope from last night was fulfilled tonight with the discovery of a carriage for his train!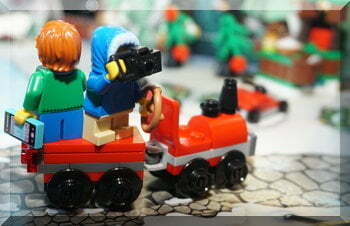 Lego Friends flap 15 opened up to a saucepan (which of course fits perfectly onto last night's oven/stove), some mugs (for hot chocolate) and cakes. My daughter will happily play with it all, but wistfully asked me "I don't get to build the big things much, do I?"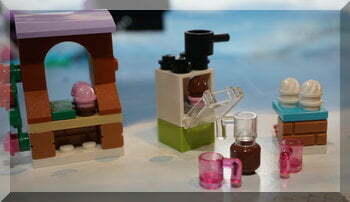 Remember you can read introduction to our Lego advent reviews or catch up on day fourteen.