And so we move onto day eight of our Lego advent calendars…
Read the introduction to our Lego advent reviews or catch up on day seven.
Tonight, the Friends calendar gave us the speaker to go with yesterday's microphone – and it inspired my kids to put on some music through our real speakers! Interestingly, it also became a tent, a 'low tent', when my daughter put it on its side – one thing I love about kids playing with Lego is developing their imaginations!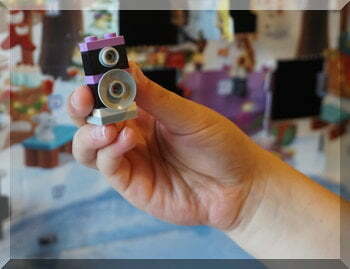 The City calendar gave us an old fashioned street lamp, complete with Christmas decoration (a bit of holly or mistletoe as you prefer to interpret it!)
I am still enjoying the attention to detail and how all these little sets will combine to be something pretty special by Christmas.