Following on from the Christmas tree festival ideas and the tent-based Christmas tree, I found another effective tree decorating idea.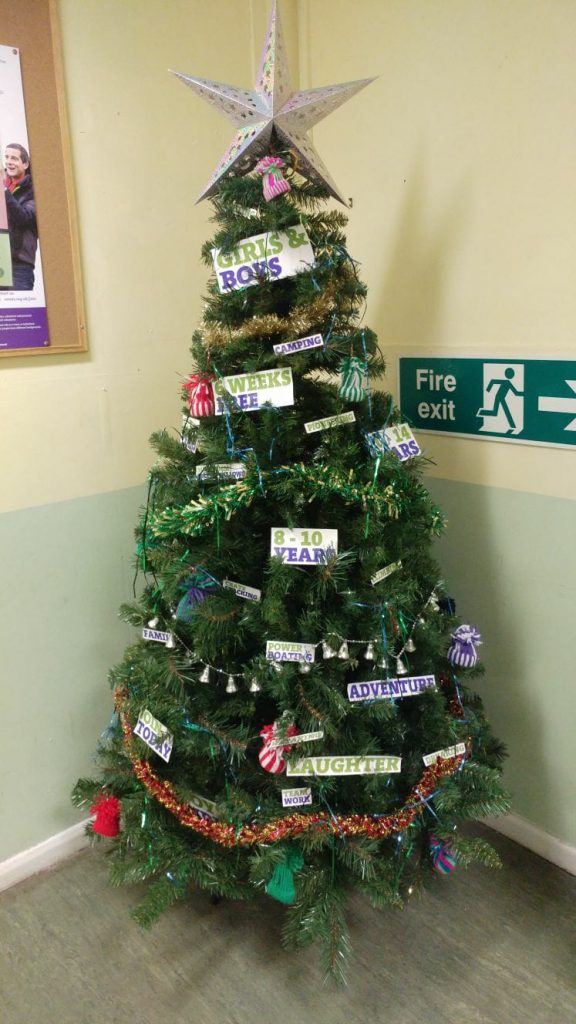 Clare (Scout Leader), Adam (Explorer Leader) and Laura (Beavers Leader) set this up at 5th Littlehampton Sea Scout Group's hall this year.
Apparently some leaders were very keen to get a tree up, even though it was still November – they suffer the terrible affliction of pre-festivitis!
They normally have a "look what we do" board at the entrance to their Scout Hall, but there was no space for it and a tree, so they combined the two.
I like how simple it is – a few signs that share who the group is, a few decorations and some tinsel and the tree is done!
I think this concept is simple enough to be used by other scout and youth groups, plus many other places.
Would you use this idea to add Christmas cheer to a public place or group?
* Photo used with permission of Laura, with thanks!