While Christmas and animals are the concepts for these three days in the Friends calendar, the City calendar has moved away from vehicles …
Day 20…
Behind the 20th flap in the Lego Friends advent calendar was a Christmas tree – and as per previous years, the tree itself is different to the Lego City version.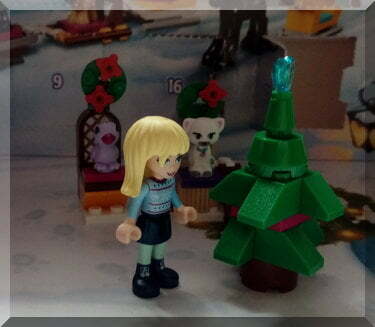 Day 20 of the Lego City calendar, however, produced a man with chain saw – I'm not quite sure why, unless you think he was cutting down trees to be used as living Christmas trees?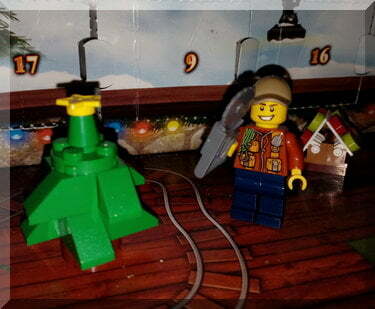 Day 21…
My daughter was happy to find two presents (including a jewel inside the larger box) to put under her Friends Christmas tree.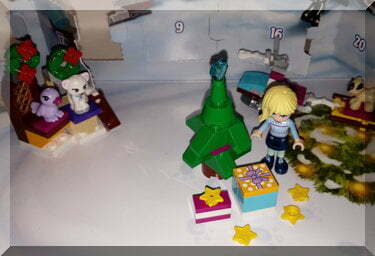 The City calendar addition for day 21 was, ah, interesting and took a little thought to identify what is was meant to be. We have decided it is an ice sculpture of a snow angel! What do you think it is?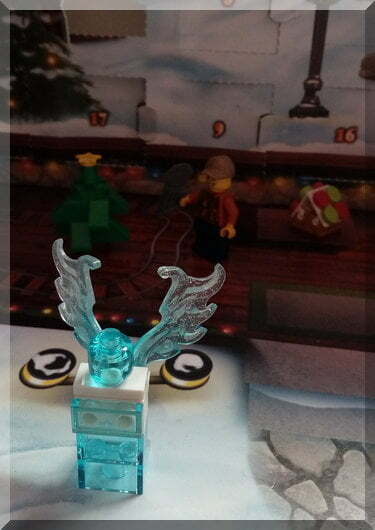 Day 22…
Well, there wasn't much surprise to know that the Friends calendar had a black horse for day 22 , given we found it on day 16!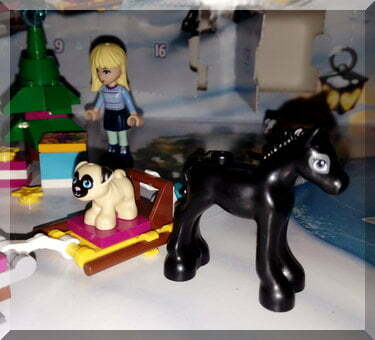 In the City calendar, however, my son found what he insists is a sleigh as "I haven't got a sleigh for Santa yet", rather than just a form of snow mobile/sled.