After a busy day on the Santa train, the kids were tired but happy to open the 16th flap of their advent calendars…
Ornament calendar
Back to fitting pieces together, for day sixteen the press out advent calendar provided a blue gift box above an image of Merrit the Elf carrying many gifts to Santa's sleigh.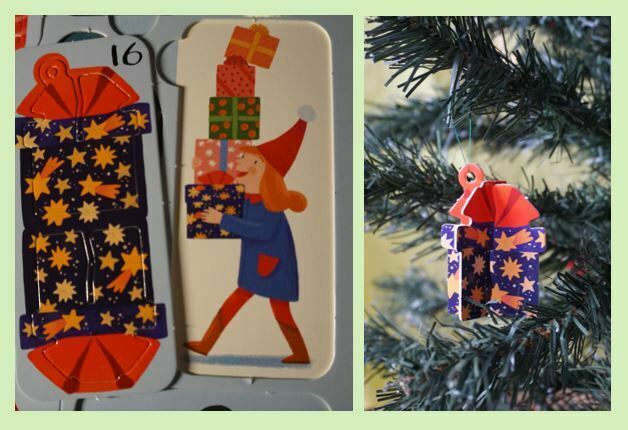 Lego City
A simple little cupcake trolley was behind flap 16 in the Lego City Advent Calendar.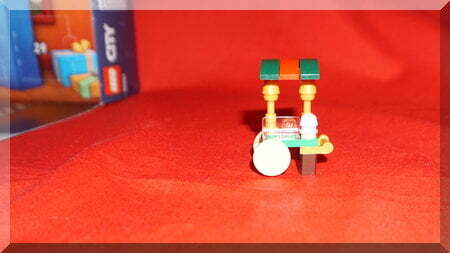 Lego Friends
Hanging on the tree, this Lego Friends ornament is quiet cute, but it was one of the hardest Lego constructions we've come across. It looked like one circular piece was attached to multiple hinges and the other circular piece was floating above it – there was no obvious way to attach it. Eventually, we realised that the white space it was floating above was actually a white Lego cylinder! From that point, assembling the cupcake was easy!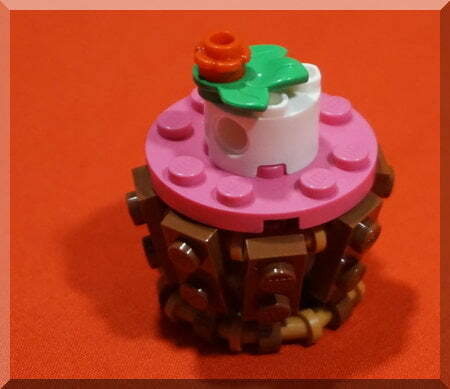 Christmas book
There was an old bloke who swallowed a present will amuse us tonight as we continue our "Christmas book a night" advent activity!