Last weekend, we saw Santa on the Christmas train on the Mornington Railway.
The Mornington Railway is run by volunteers and runs a number of Santa trains in December so it seemed like a fun activity.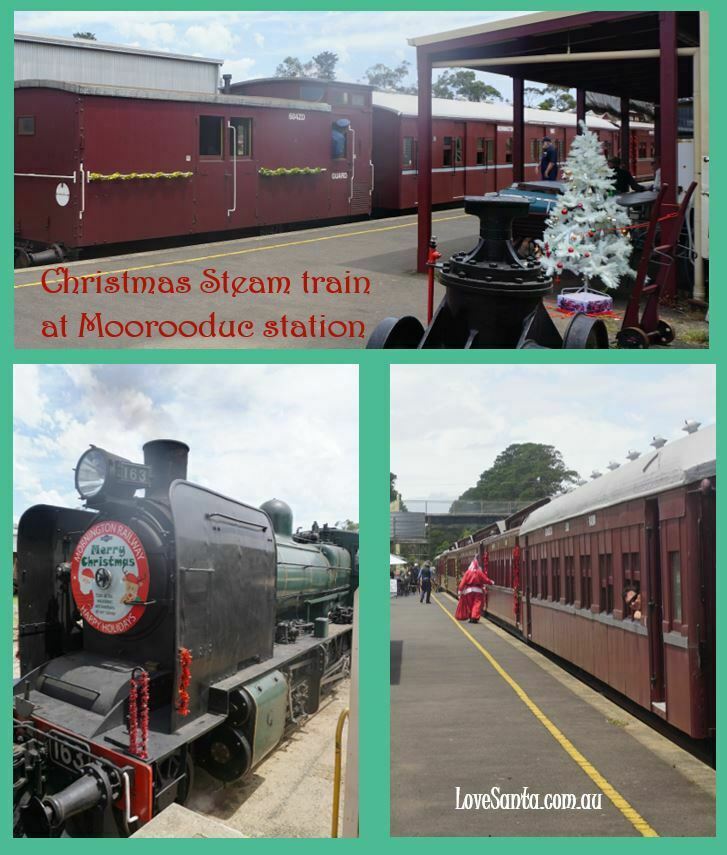 It was the first time the kids had been in a train with compartments (like they do in Harry Potter!), so they loved that and were very excited at the idea of Santa coming into our compartment and speaking with just us.
Unfortunately, he didn't actually spend much time in the compartment with us – just gave the kids a candy cane each – but at least he was there and spoke to them.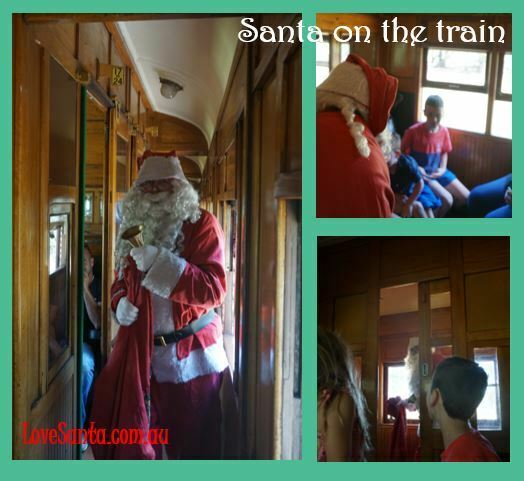 We caught the train from Moorooduc to Mornington and back. As part of the Christmas experience, a Christmas tree was at the station with boxes of baubles that children were welcome to hang on the tree. It was blank when we first saw it but was soon covered with baubles!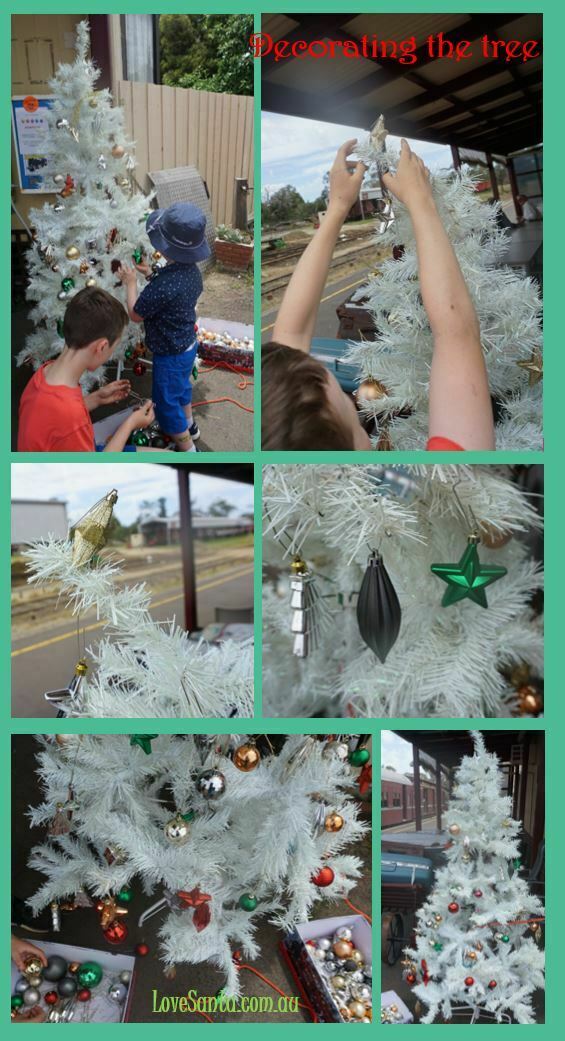 The kids loved watching the train from the footbridge (27.1m long, 6.5m high, originally built in 1900 and located in North Fitzroy), looking at the old station items and posting letters to Santa. The kids were interested in seeing 'history trains' and noted the difference (other than size!) between this train and the Lego bullet train the Lego City advent calendars produced a few days earlier.
A jumping castle beside the station was also a big hit – given we had it to ourselves, it was pretty special!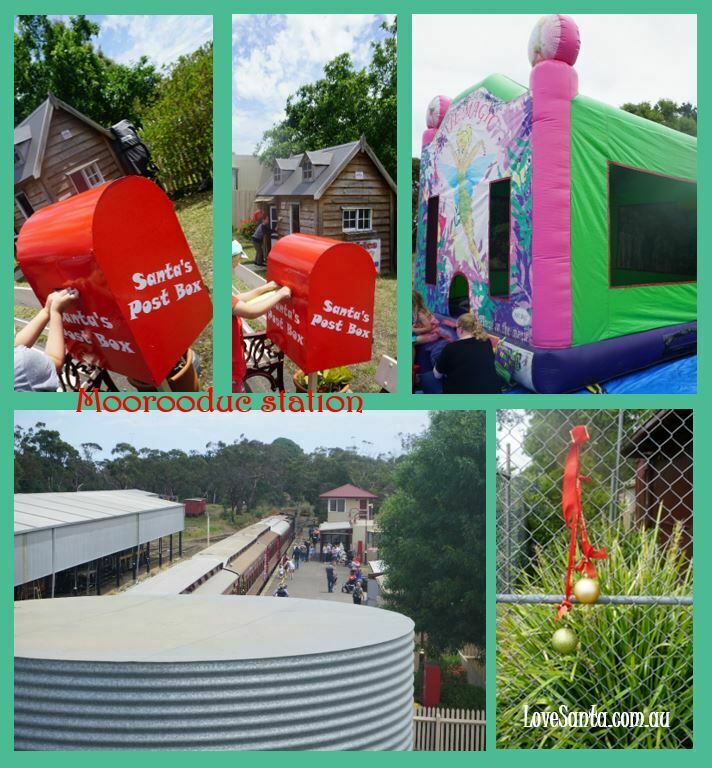 We followed the trip up with a picnic in a nearby train-themed playground, so had a lovely day.
Have you caught the Mornington Christmas train before?