Evergreen – a magical town where things are beautiful and Christmas is wonderful – sounds idyllic!
In the movie
So Evergreen is the setting for a new Christmas movie called Christmas in Evergreen: Letters to Santa, due to be released (on American TV) on 18 November.
Overall, it appears to be romance where two couples find each other and presumably kiss under the mistletoe! There is nostalgia and a concerted effort to make  Christmas wish, found in an old letter to Santa, come true.
If you like Christmas and romances, this could well be a lovely movie to watch.
Note it follows on from a 2017 movie, Christmas in Evergreen, where a small town vet wishes for her 'most romantic Christmas ever'.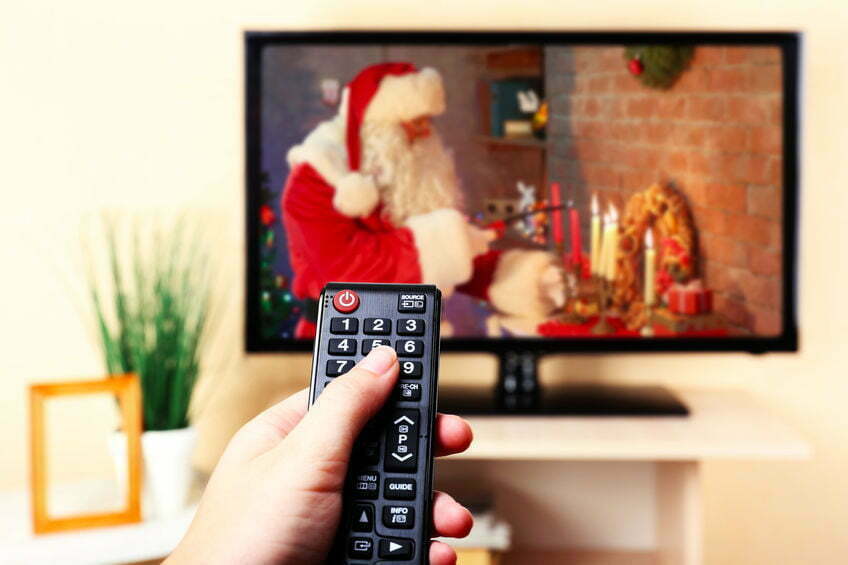 Its origins
Evergreen is designed to bring to life the magic of Geoff Greenleaf's card illustrations. Greenleaf is the master artist and illustrator at Hallmark, and Evergreen is a town based on illustrations forming the background of many of their Christmas cards.
If you have paid attention to enough cards, it may be sweet to see it come to life in a movie, and it adds an extra layer to the meaning of those card illustrations. And seeing things come to life (think books, stories, characters) can be comforting and exciting.
One review I have read goes on to list various iconic Hallmarks items that are included within the movie set of Evergreen. While this builds the authenticity of the town, it feels a bit strange to me.
For starters, I'm not sure that I would recognise things as Hallmarks property so the authenticity would be lost on me!
More than that, though, it feels very commercial and money-grabbing to have such icons in a movie – I want to relax and feel the Christmas spirit, not thinking about a big corporate and their profits!
However, this is perhaps expected on the channel showing this movie as part of their Count Down to Christmas – it is actually called the Hallmark Channel! Again, an entire channel owned and managed by a retail-based company feels strange to me, but I gather it has been in place for many years in the USA. I am curious to watch that channel and see how commercial it is – maybe the advertising is more subtle like including their icons and settings in programs.
What do you think – does this movie and channel feel too much of an ad for Hallmark, or is it just good that this company is putting money into making Christmas movies to watch?
* Image courtesy of Belchonock at 123rf