This morning we woke to find Tinkles hanging from the Octopod!
So a few years ago, when my younger kids were in love with The Octonauts, I made them a light fitting in the form of the Octopod (the main base submarine that the Octonauts live and travel in). Tinkles apparently thinks hanging from the Octopod is a good vantage spot (she can certainly see everything in my son's room and the front door from there!)
From Lego dragon yesterday to Octopod today – maybe Tinkles likes high places, or maybe she is just getting an overview to start things off…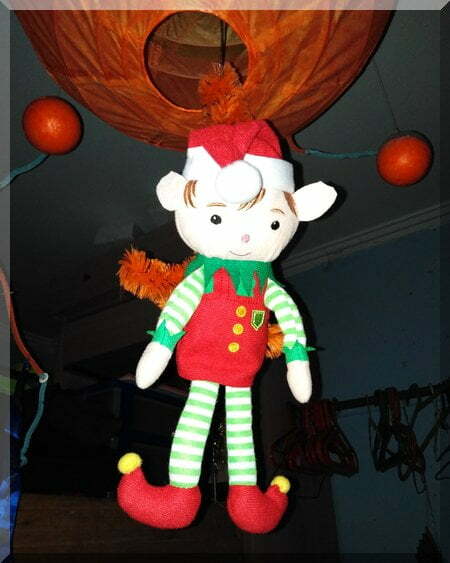 And here is a clearer view of the Octopod – essentially a large orange ball with a window at the top and four balls connected to the sides as living quarters – although it doesn't show the maze of tinsel underneath her (my son's idea of decorating his room!).