We were amused to find Tinkles playing Monopoly this morning! She was sitting under the Christmas tree with Santa and my daughter's two inherited porcelain dolls.
They were playing Junior Monopoly – I'm not sure if it's because it is a new game for them all or if it was just easier to grab from my son's room – what a pity we don't have Christmas Monopoly here for them.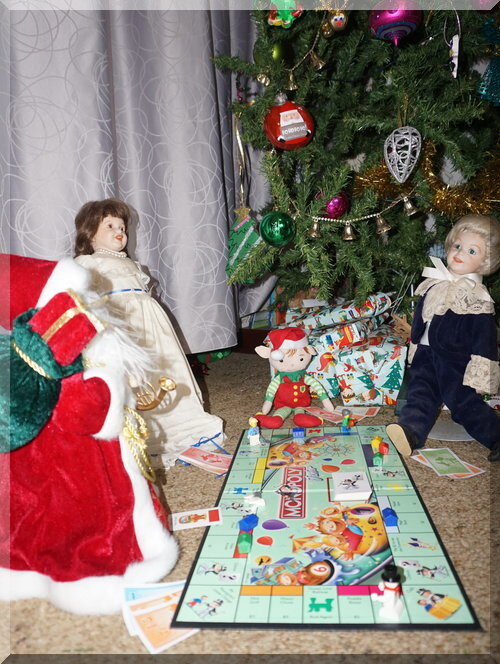 If you look closely, you ca also see that the tokens being used in this game are actually Lego pieces from the Lego City advent calendar my son is progressing through this month! Tinkles has grabbed the woman with a shovel, the boy (I called him a thief, my kids call him a boy!), the huskie and the snowman.