illustrated by Livia Coloji
models & design by Picnic
Hinkler Books, Heatherton, 2018
Age group: 4 to 10 year olds
Format: 2 pages in an advent calendar
This is an unusual way to access a Christmas book, but perfectly sensible! Our press out decoration advent calendar is a fold out booklet of eight pages – two pages become the covers of the book and four pages hold the advent calendar itself, while the other two pages tell a story.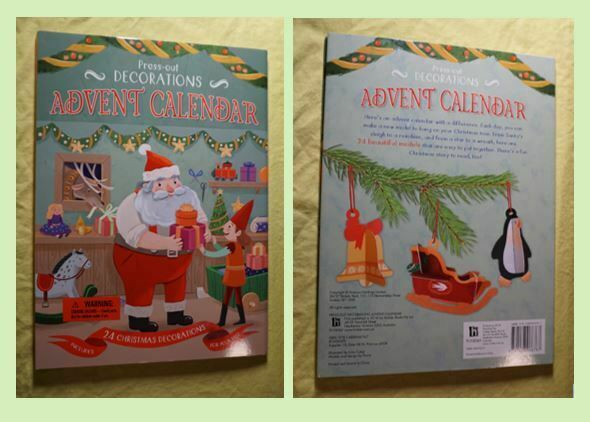 The story
A helpful elf, Merrit, adds a last minute gift to the sleigh but soon afterwards wonders why Santa is back so soon…
My review
I think the story is cute – Merrit wants a new born baby to get a rattle but the workshop is out of paper and she uses some pretty paper with swirly writing on it. Sure, it seems unlikely that Santa's workshop would be out of wrapping paper, but we all have those Christmas Eve rushes!
Luckily, Merrit wakes when she hears Santa come back early and is able to help solve his problem of a missing nice girls and boys list.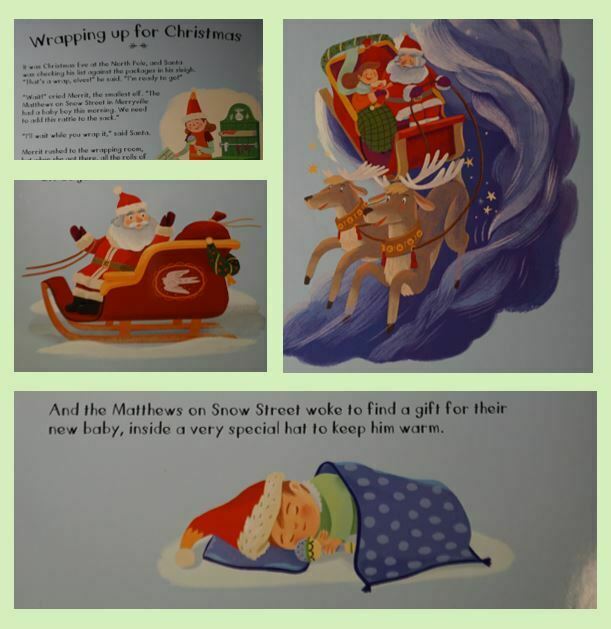 The story has four images – which is a lot given it it a two page book – and they are all colourful and related to the story. If you look at the advent press outs, you can also see that the decorations work with Wrapping up for Christmas.
Yes, as a book it seems very short having only two pages, but there is plenty of content (this is not a two or three sentences a page picture book after all) and I didn't feel the story was too short or rushed. And remember that this is part of a set – story, advent calendar and decorations all rolled into one package.
Would I recommend it? I enjoyed the story and illustrations so yes I think it is worth reading, but it is not much of a book – remember it is part of an advent calendar (and I thoroughly recommend the entire set) rather than a stand alone book!