Amongst other things, Tinkles and Ginger watched everyone open presents yesterday which included my son opening a pair of remote control cars.
The kids had a lovely time racing the cars when we got home last night, and that must have appeared fun as we woke this morning to find three elves sitting on cars about to start a race!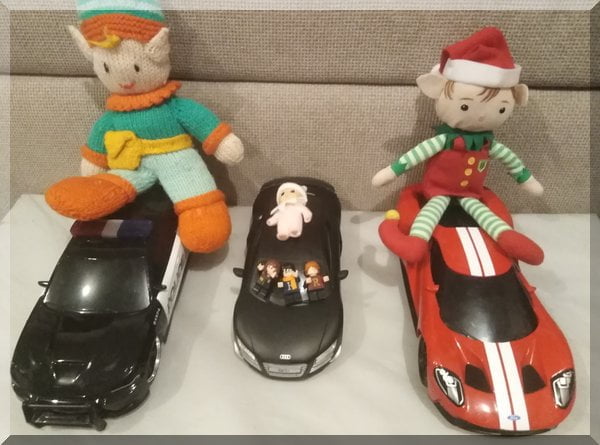 At closer inspection, it turned out that Ginger was not alone on her car – Harry, Hermione and Ron (from the Harry Potter Lego advent calendar) were propped on the windscreen as well!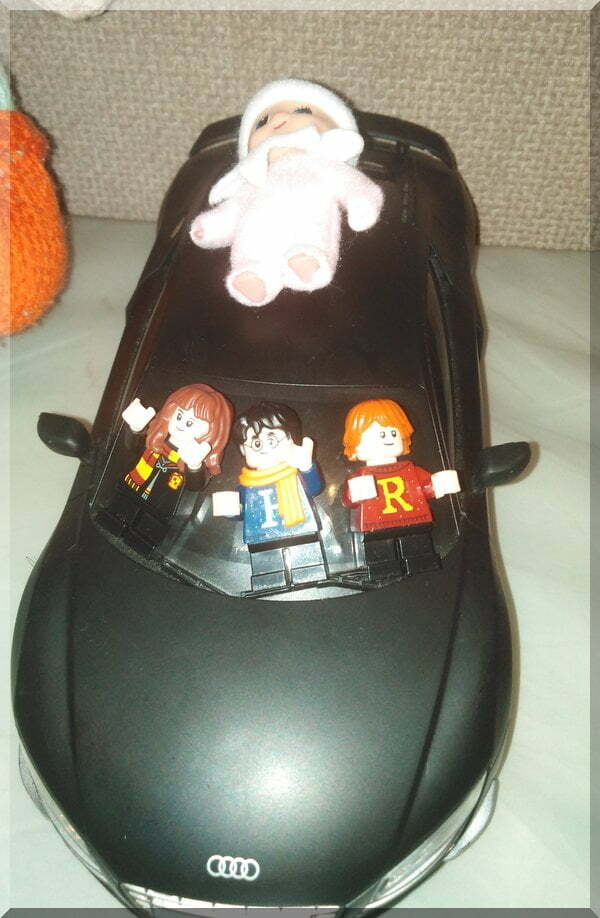 There has already been lots of laughter at the elves racing around the house – I hope Tinkles and Ginger hold on tight!