Tuesday morning, we discovered that Tinkles had brought a Lego Christmas train and yesterday morning Tinkles had partially made the train set.
During the afternoon and evening yesterday, Tinkles did some more Lego train building…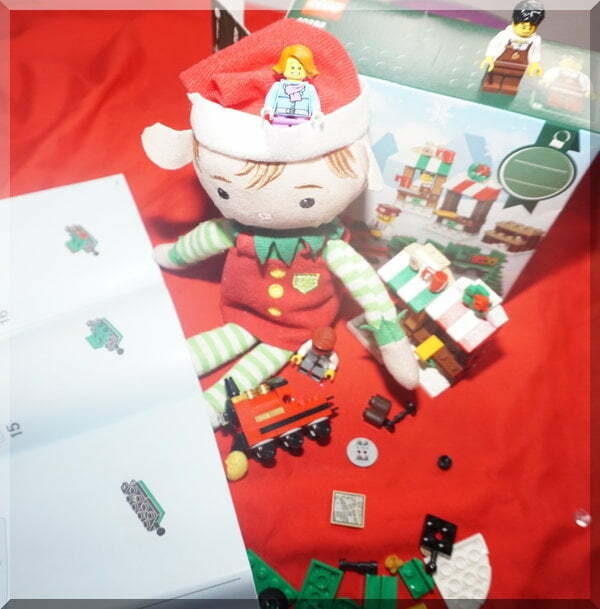 and actually finished the train itself…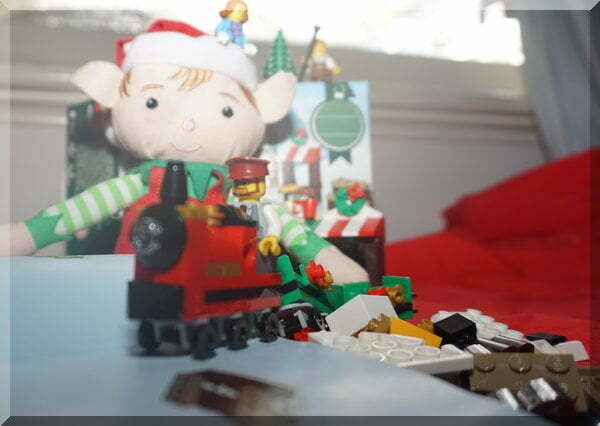 Overnight, she covered the full Lego set and went off to play pin the nose on the snowman with the tooth elf!
However, during the day as the kids were at school she has gone back to Lego building apparently as this is what we just found:
The Lego Christmas train set, 40262
For those who are interested in Lego sets, here is a quick summary of this Christmas train set…
When complete, the set consists of a locomotive engine and two train carriages, three mini figures (a driver, a passenger and a stall holder), a Christmas tree, a street lamp with wreath, a picnic table and two food/drink stalls. It's actually quite a lot for a compact set. There were 169 pieces in total.
It is small so easily fits in with other sets, either Christmas sets, general village sets, or even to make a town from pieces in previous Lego advent calendars. Apparently it is easy enough that an elf without fingers can create it 🙂 I like that there are distinct components so you can split the build up if need be, like to enable siblings to work on it together or for a child not yet able to focus on a bigger build.