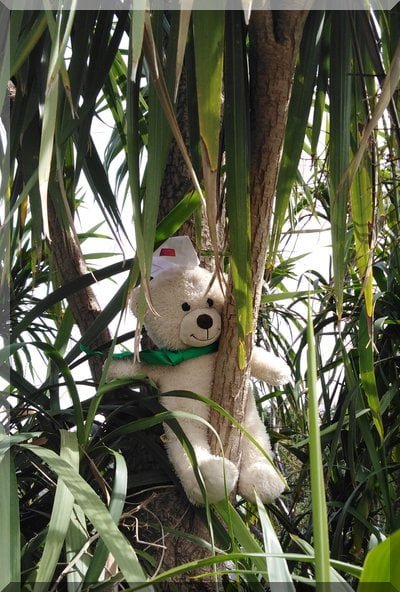 We are in the midst of a global pandemic which brings with it sadness, worry, new rules and tensions. It is a tough time.
However, there are lots of positive signs, too. People are connecting around the world as we all watch and experience the Corona virus. By staying apart, we are staying together is the new slogan – social distancing and reducing gatherings is a way we can protect each other and especially the most vulnerable in our communities. Our frontline responders are standing up and doing what must be done, and people are finding ways to show our gratitude.
And teddy bears are helping put smiles on our faces!
In case you haven't caught up on this movement, many people are placing a teddy bear or similar toy in a window or other visible spot so that local children can see them. This means that a daily walk can be fun and positive as youngsters (and those young at heart of course!) can search for teddies and see how many they can find. It's very simple and very effective.
One on my neighbours has been putting her teddies in different themed settings each day and some families are walking past daily to see what she has come up with!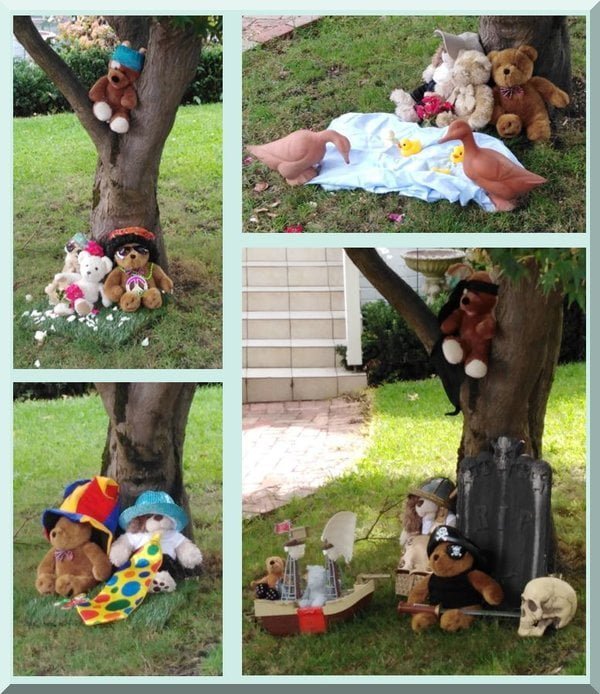 Have you been spotting teddy bears and friends in your local area? Have you put any soft friends on display?