As December continues, so do our elves' antics!
Since graduation, this is what our elves have been up to…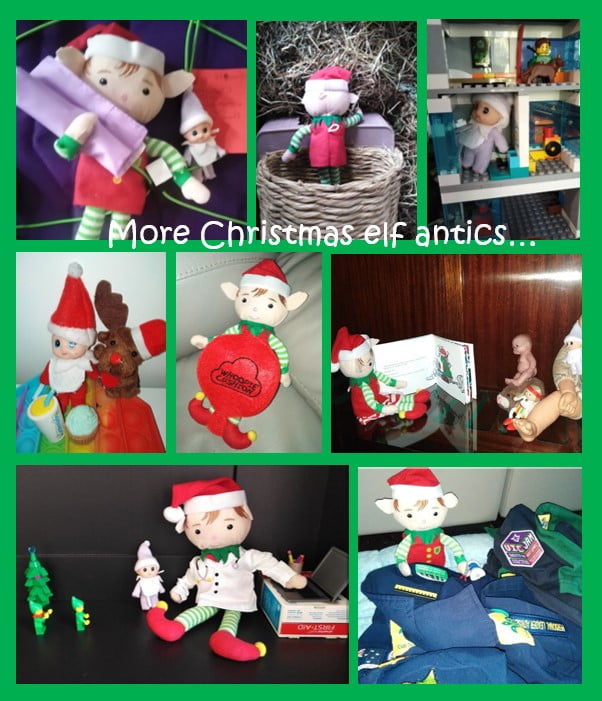 Day 16 – Tinkles on the couch wearing a whoopie cushion costume! I thought it was cute and funny, but the kids said she had it wrong by being under the cushion!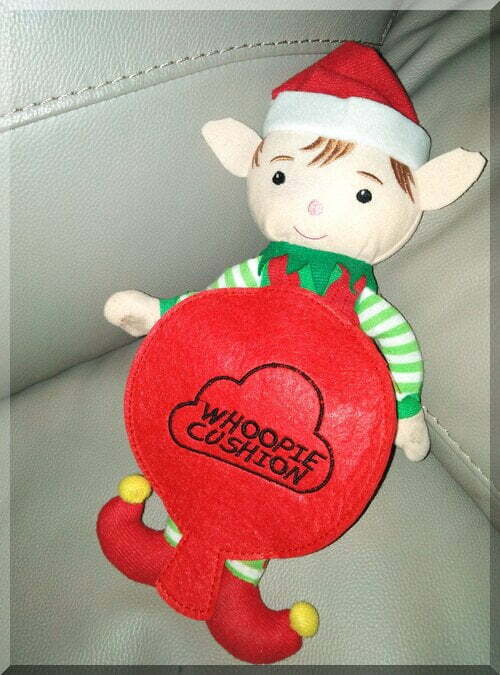 Ginger was back sitting on the rainbow poppit, but with a lemonade and a cupcake. I'm not sure the kids spotted her on the poppit the other day so this was her way of trying again!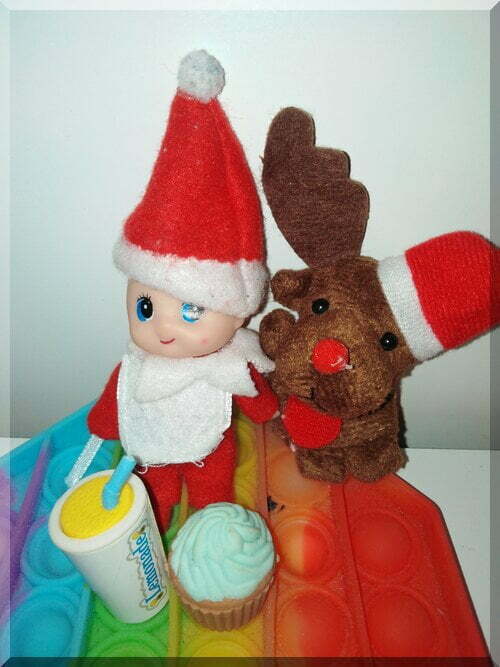 Day 17 – What a helpful elf! Tinkles was busy sewing a '15 years of growth' badge onto a scout leader shirt – and had a scout shirt nearby waiting for more badges to be attached.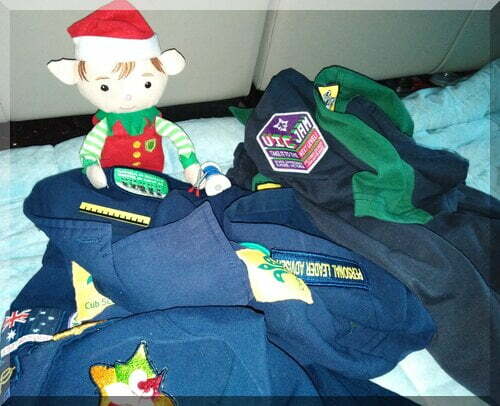 Meanwhile, Ginger and her reindeer friend were hiding in our Santa advent calendar. They didn't disturb any unopened doors 🙂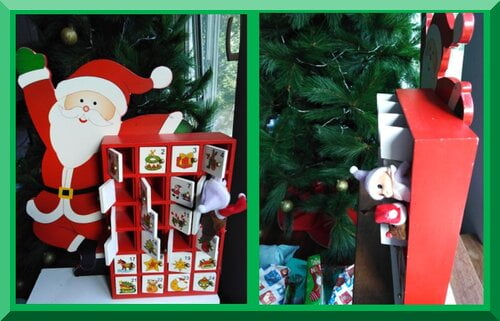 Day 18 – Tinkles was sitting on our new bookshelf, reading Mr Christmas to Ginger and some friends.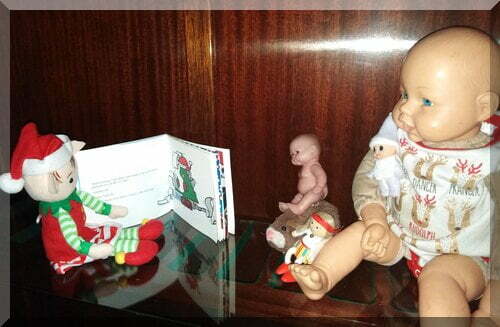 Day 19 – Both Christmas elves were sitting on the front of a purple travel bag. The bag is for VicJam, a scout camp my kids are going on after Christmas.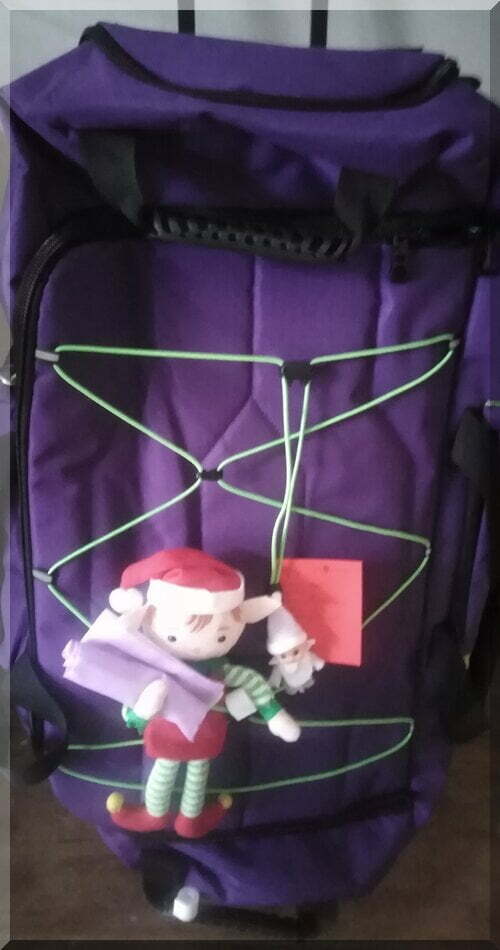 I love how the elves are prepared with a sleeping bag and a roll or two of toiler paper!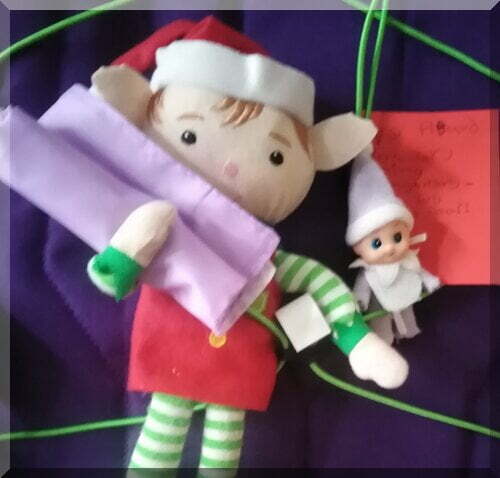 The elves had written a note "We heard you are going somewhere – can we come too??"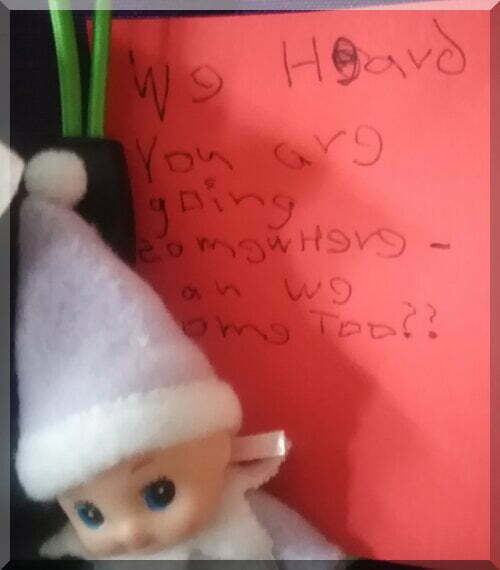 Day 20 – Doctor Tinkles was checking on the health of Ginger and some other elves this morning! Which reminds me of a joke – why don't you ever see Santa in hospital?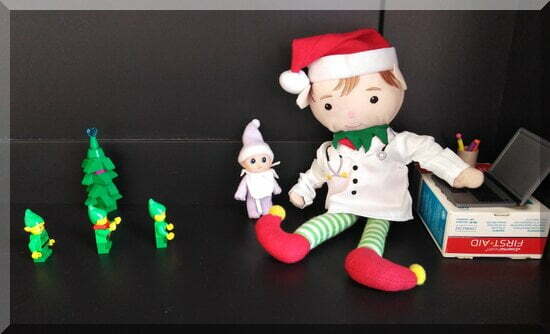 Because he has private elf-care!
What have your elves been up to in the last week?