Mostly this year we've been doing groups of elf antics instead of a daily report, but yesterday Tinkles made a special day with some changes…
So, in the morning, Tinkles was sitting at a laptop as the teacher in a class of Christmas characters and Lego minifigs.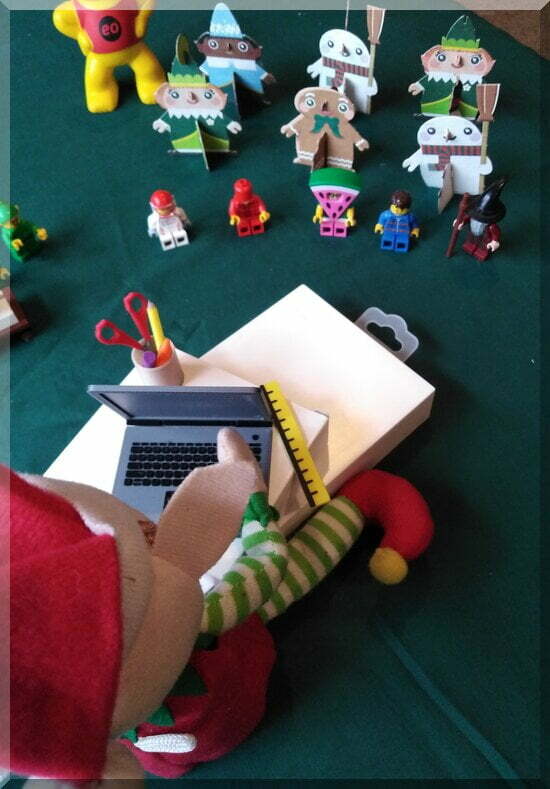 When my son came home at lunchtime from his last day of school for 2021, the students were no longer sitting in rows but in groups chatting to each other. Tinkles had closed her laptop and written a note.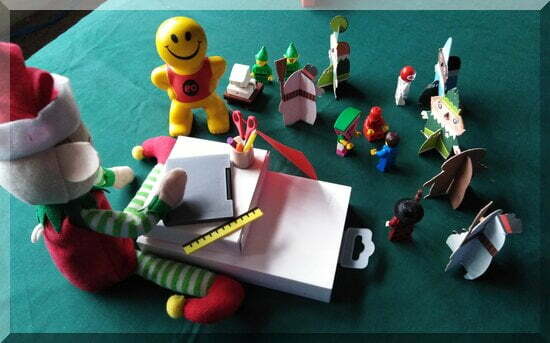 "Happy holidays!! Congrats on finishing year 7 (in a hard year)"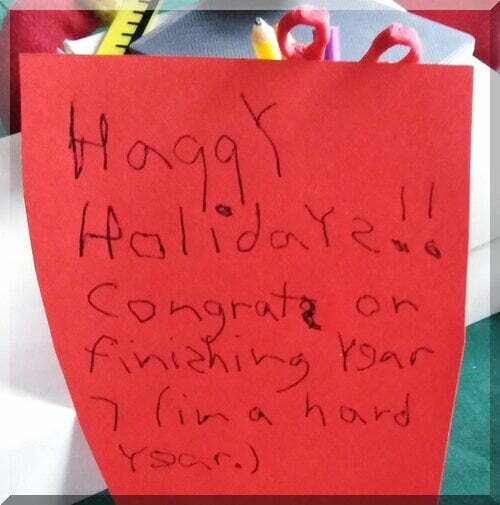 In the evening, my daughter graduated from primary school. When we returned home after the ceremony and dinner, we found Tinkles holding a new note. The students had formed an aisle and the 'classroom' was strewn with red and green lollies in celebration!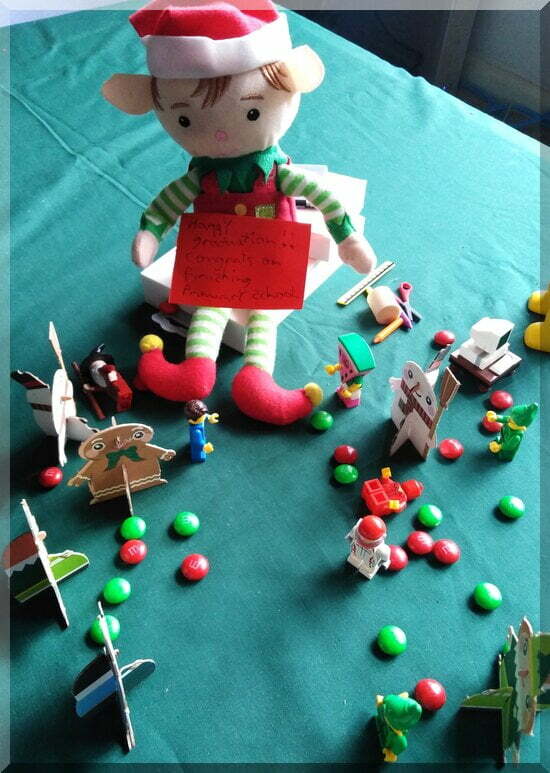 "Happy Graduation!! Congrats on finishing primary school."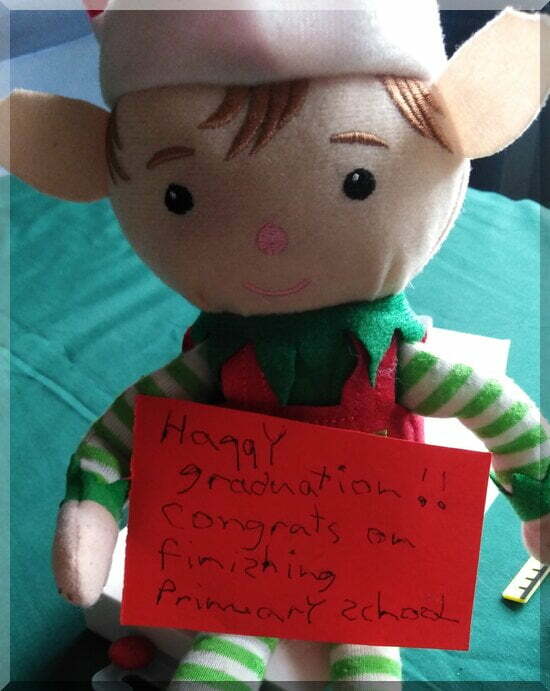 For all the children finishing school this week, or the last few weeks, and especially those finishing a significant year level, congratulations! Have a great summer holiday and merry Christmas!