I wanted to share the Christmas wreath I made last year.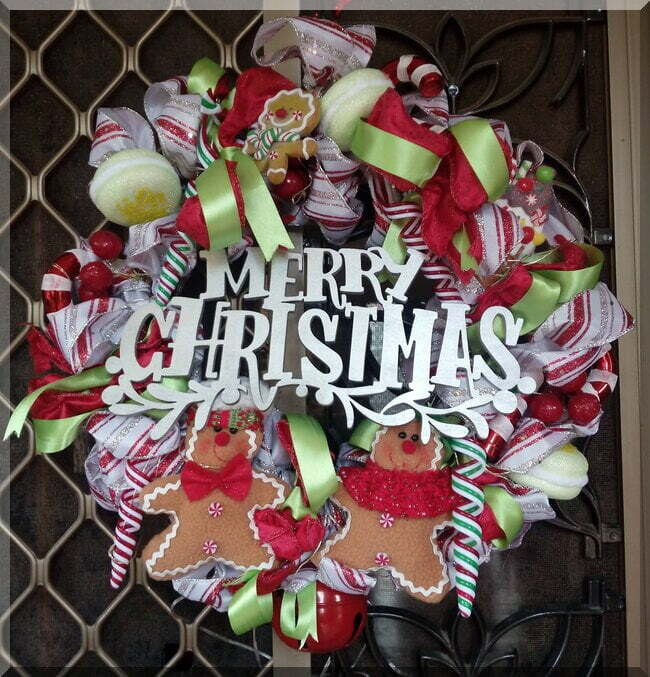 I like bright colours, as you can probably tell, and love Christmas so I had a great time making this.
It is food themed so there are lots of gingerbread people and macaroons (shop bought decorations) with some candy cane twists, cherries and red, green and candy cane striped ribbons. I also added a red bell at the bottom. And, of course, the words Merry Christmas across the middle.
I am really proud of how it turned out – what do you think of it? I haven't decided yet on my theme for this year – any ideas?