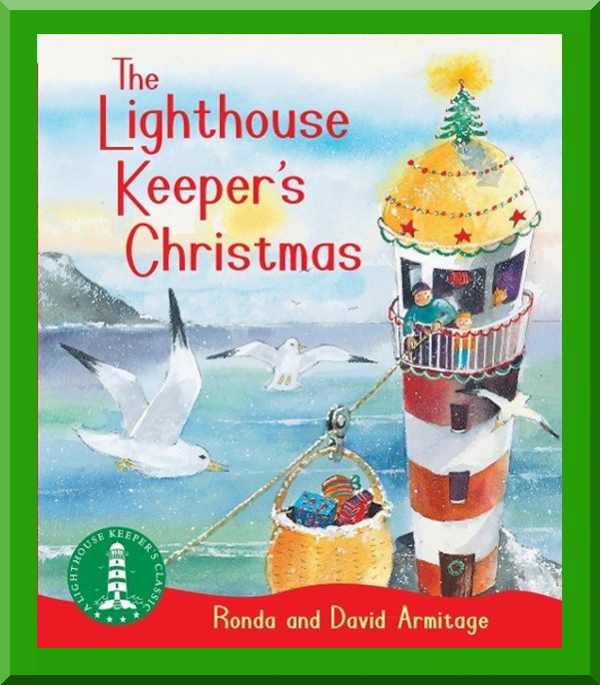 by Ronda Armitage
illustrated by David Armitage
Scholastic Ltd, London, 2014 (first 2002)
Age group:
Format: 32 page picture book
Have you read stories about Mr Grinling, the lighthouse keeper? It is a popular book and this Christmas addition to the series is welocme for many fans!
The story
Mr Grinling is about to retire from being a Lighthouse Keeper so he and his great-nephew George clean and decorate the lighthouse for Christmas, only to get trapped there by a storm.
My review
For those who have read about Mr Grinling the lighthouse keeper before, this is a lovely Christmas addition to the series started over 30 years ago. In all, there are 8 lighthouse keeper books by Ronda and David Armitage.
The pair write letters to Santa, even a last minute one which stuck to a window, and see a response. As an adult, I did wonder if it would be safe enough for Santa to visit the lighthouse in that storm, or if it perhaps would have been better to let George know they would get stockings when they go back to the mainland if Santa didn't make it to the lighthouse.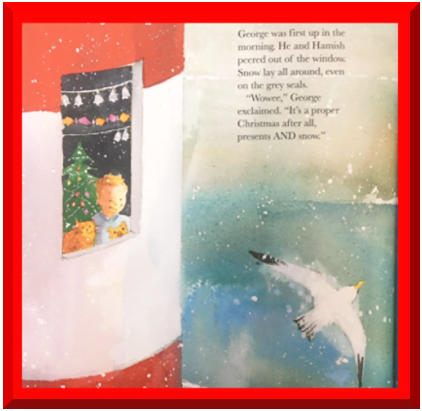 Mrs Grinling discovers they are trapped and does her best to bring Christmas to them. Even the seagulls got into the spirit of Christmas by helping the Christmas lunch arrive at the lighthouse!
I can't avoid mentioning there were some inconsistencies we noticed – one basket produced two roasts, a dish of vegetables, bonbons and more; Mrs G sent food over twice, but didn't notice one load was lost so there was little food overnight (made it more exciting though!); the seagulls were altruistic for Christmas but mindless when they took lost food. Children won't worry about these details and they didn't detract from the story, but I did notice them.
Would I recommend The Lighthouse Keeper's Christmas? Yes! This is a lovely story, with positive lessons, happy pictures and some Santa magic so I think it is great for many ages.