With the glut of strawberries this year and their bright red colour, it seemed a good ingredient to try baking with this Christmas… I hope you enjoy these easy-to-make, no-egg strawberry biscuits.
Red & white summer Christmas biscuits
Ingredients
228g unsalted butter, softened
1 tin (395g) condensed milk – about 2 cups
4 teaspoons vanilla essence
2 cups plain flour
4 teaspoons bicarb soda (or baking powder will work)
3 drops red food colouring (optional)
225g strawberries
3/4 cup white chocolate chips/bits
3 tablespoons green sanding or sparkling sugar (optional)
Method
Cut up the strawberries into 6 to 8 chunks: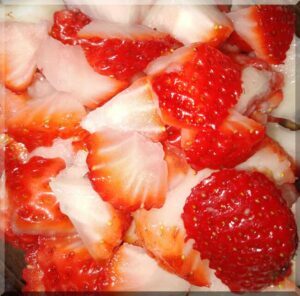 Turn on the oven at 160°C, and grease a biscuit tray.
Cream the butter until it is a light yellow colour.
Add the condensed milk and vanilla, then mix thoroughly.
Stir in the flour and bicarb soda.
Gently fold in the strawberries and chocolate chips. Then add in the food colouring and mix lightly so you get a marbled effect. Alternatively, to have all red biscuits, add in the food colouring before the strawberries and chocolate. And add more food colouring if you want brighter red biscuits!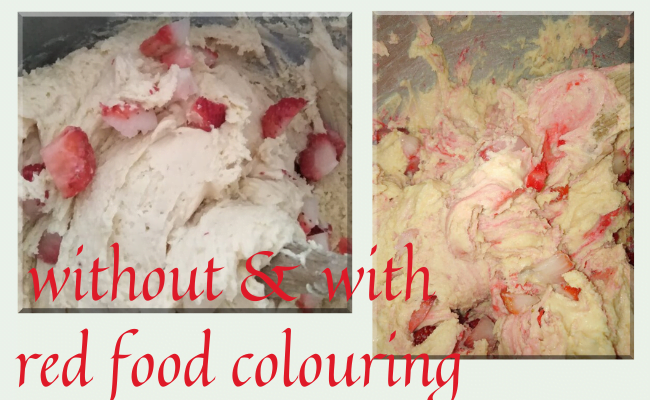 Put tablespoons of biscuit dough onto the tray.
Sprinkle green sanding sugar over the biscuits to complete the Christmas colours. However, simple red and white biscuits are just as pretty if you don't have any sanding sugar or don't want the added sugar!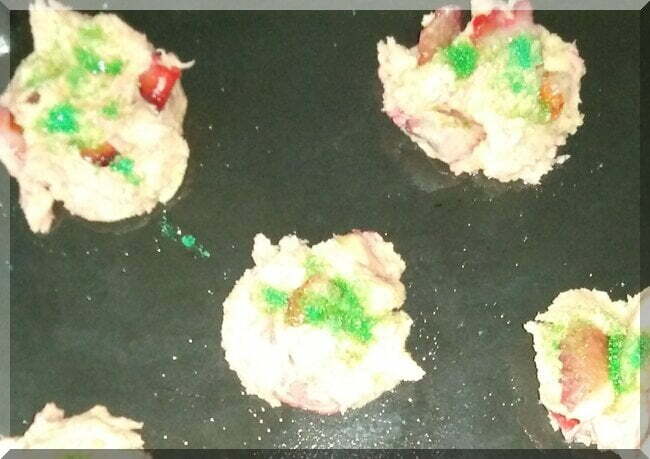 Pop them in the oven for about 10 minutes.
Cool on a baking tray for about 5 minutes.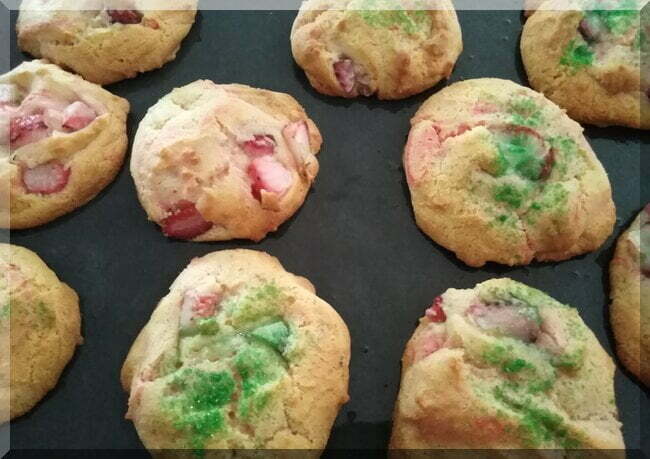 I hope you enjoy these Christmassy biscuits! If they work out well, we'd love for you  to share some photos.