Day nine and Lego Friends is continuing on the performance theme as tonight's flap revealed a saxophone on a stand (well, on a stand once you assemble the pieces anyway!)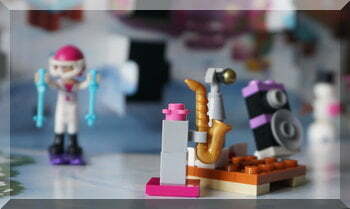 Lego City on the other hand had a Christmassy surprise in store – my son had to build Santa's chair tonight! It's pretty cool, once put together, although we did find the instructions a little harder to follow as two small pieces are joined without that being shown in the diagram (something Lego is usually excellent at is instructions, but they have so little space on the flaps that I understand why this was more difficult).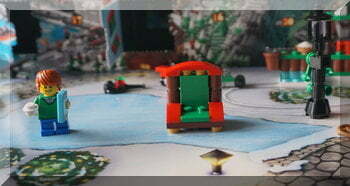 We are having fun with these advent calendars and the kids are playing with the pieces in between opening flaps – it's nice having lots of bits that are adding up in ways they can make stories out of them.
So how are you enjoying our Lego advent calendar reviews so far? Jump back to the start of our Lego advent reviews or catch up on yesterday's.